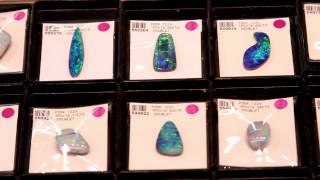 Grand Opal PTY Australian Lightning Ridge Opals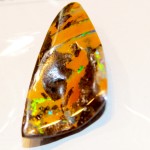 We had the great fortune of discussing the famed Australian Lightning Ridge Black Opals with one of the premier suppliers of this wonderful gem. Every year at JOGS, Grand Opal PTY brings some of the finest wares to the Tucson Gem Show. Here, the world's wholesale buyers-designers and fabricators of fine jewelry-can count on finding top quality materials.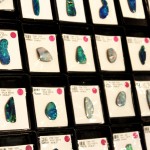 Grand Opal specializes in the fabulous black opal, a gem that is simply full of fire in all colors. Unlike many other opals found the world over, when cut in cabochon, the black variety of opal shows the fire as against velvet, not suspended in clear crystal or milky whiteness. Join us as we discuss the qualities to be aware of when selecting these stones, and how to get the best deal when buying.