Patricia Perez of Designer Jewelry Firm 'Talia Jade' Interview
One of the great reasons to visit JOGS during the Tucson Gem and Jewelry Show is the abundance of quality jewelry designers. Their styles and knowledge are invaluable to the wholesale buyers and retailers across the globe.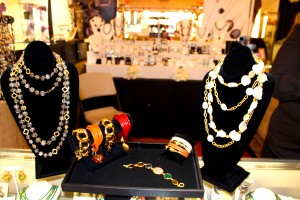 Patricia Perez is certainly one of the most popular designers at the show, and with good reason. In this video, we have a great conversation with her about the styles and materials she brings to the table, along with some tips for the buyers who visit.
Featured in this video are some really beautiful pieces. They incorporate a wide variety of materials including sterling silver, stainless steel, Italian leather and a variety of gemstones-including topaz and opals- both cut and cabbed. Join us while she explains which necklaces and bracelets are helping set the trends in the industry, and how to best select them.