Le Stage Minerals Booth#: Ballroom E22
Le Stage Minerals
Booth#: Ballroom E22
Le Stage Minerals at the JOGS Tucson Gem & Jewelry Show!

LE STAGE MINERALS is the largest Amethyst and Agate manufacturer and exporter company in Artigas, Uruguay. Our tradition is more than 38 years working on this business.
We have been working hard in the last years to prepare our staff to take from the rough stones the best beauty, thus position ourselves as leaders in this market.
We have managed to conquer major markets such as Asia, Europe, United States having the best reputation.
Now we are pleasure to introduce ourselves as one of the leading company in Uruguay, dealing the best quality in the semiprecious stones found in our country.
Today, our company has 150 employees properly trained operating in an area of 229 hectares.
We are looking forward to build a solid and lasting relationship based on very good businesses with you.
If you come to visit us you can enjoy the best you can find of Uruguay semi precious stones.
Visit us online at www.lestageminerals.com
---
---
About the JOGS Gem & Jewelry Show in Tucson, Arizona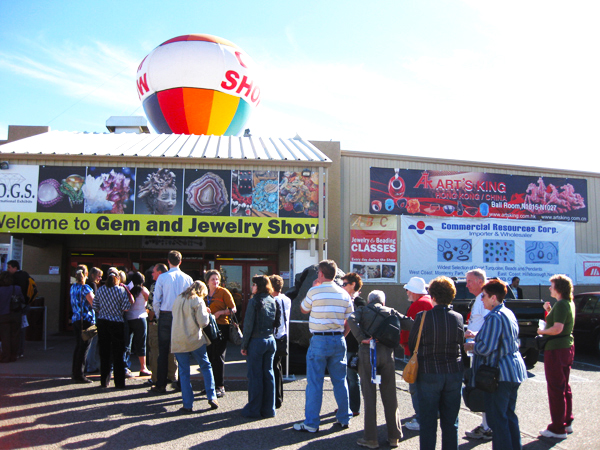 The JOGS Tucson Gem and Jewelry Show is one of the U.S. best selling event year after year – and one of the top markets in the country. This exciting gem and jewelry show event draws buyers from all over the world – tens of thousands of qualified buyers worth millions with serious purchasing intent. Many of these buyers are hard to find and hard to reach but they will come to this event which is one of the most dynamic gift shows and markets in the world. They want new products, great prices, exciting artists, unique resources and innovative ideas they need to set their businesses apart.
---
Interested in attending our show as a buyer or exhibitor?
Upcoming JOGS Gem & Jewelry Shows