Must see at JOGS Tucson Gem and Jewelry Show 2012
A truly one of a kind Southwestern jewelry pavilion can only be found at the JOGS Tucson Gem show. It is composed of great Mexican and Native American designs of turquoise and coral set in silver. Exhibiting are the top dealers, miners and manufacturers with the largest stock of jewelry from Albuquerque, Mexico and China.
[pullquote style="right" quote="dark"] it is like an art show inside the JOGS Tucson Gem show[/pullquote]
The American Amber Association presents, at the JOGS Tucson Gem Show, the largest U.S. Amber jewelry pavilion. The pavilion is composed of amber designers and amber manufacturers from all the Baltic countries famous for their amber source. If you are an amber retailer or are just an amberholic, you will love this pavilion. The JOGS Tucson Gem show is your once in a year opportunity to buy these great designs at an excellent price.
Photos from JOGS Tucson Gem Show 2010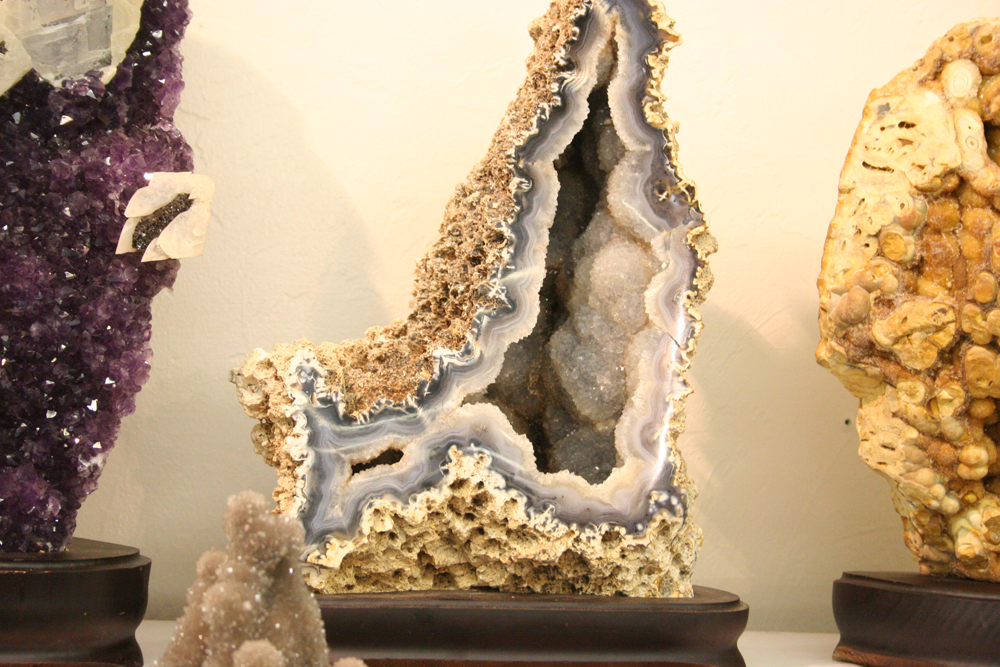 The Art Gem Décor pavilion at the JOGS Tucson Gem Show contains some of the most beautiful décor items crafted out of stones, gems, copper, wood, metal and other materials. These are museum quality pieces created by some of the most talented artists in the world. This is truly one of the most unique art collections you will ever see, it is like an art show inside the JOGS Tucson Gem show. Besides the exquisite art pieces, you can also find some great everyday interior design pieces. Other JOGS Tucson Gem Show pavilions include the many international pavilions which represent the rich gem and jewelry heritage of Indonesia, Hong Kong, Thailand, Mexico and Nepal.
---
---
About the JOGS Gem & Jewelry Show in Tucson, Arizona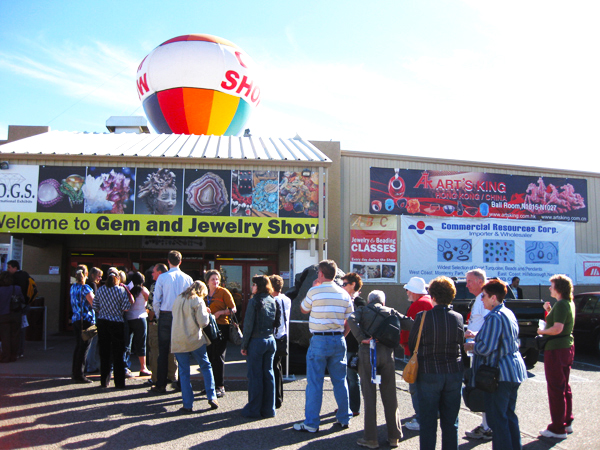 The JOGS Tucson Gem and Jewelry Show is one of the U.S. best selling event year after year – and one of the top markets in the country. This exciting gem and jewelry show event draws buyers from all over the world – tens of thousands of qualified buyers worth millions with serious purchasing intent. Many of these buyers are hard to find and hard to reach but they will come to this event which is one of the most dynamic gift shows and markets in the world. They want new products, great prices, exciting artists, unique resources and innovative ideas they need to set their businesses apart.
---
Interested in attending our show as a buyer or exhibitor?
Upcoming JOGS Gem & Jewelry Shows