Products at the JOGS Tucson Gem and Jewelry Show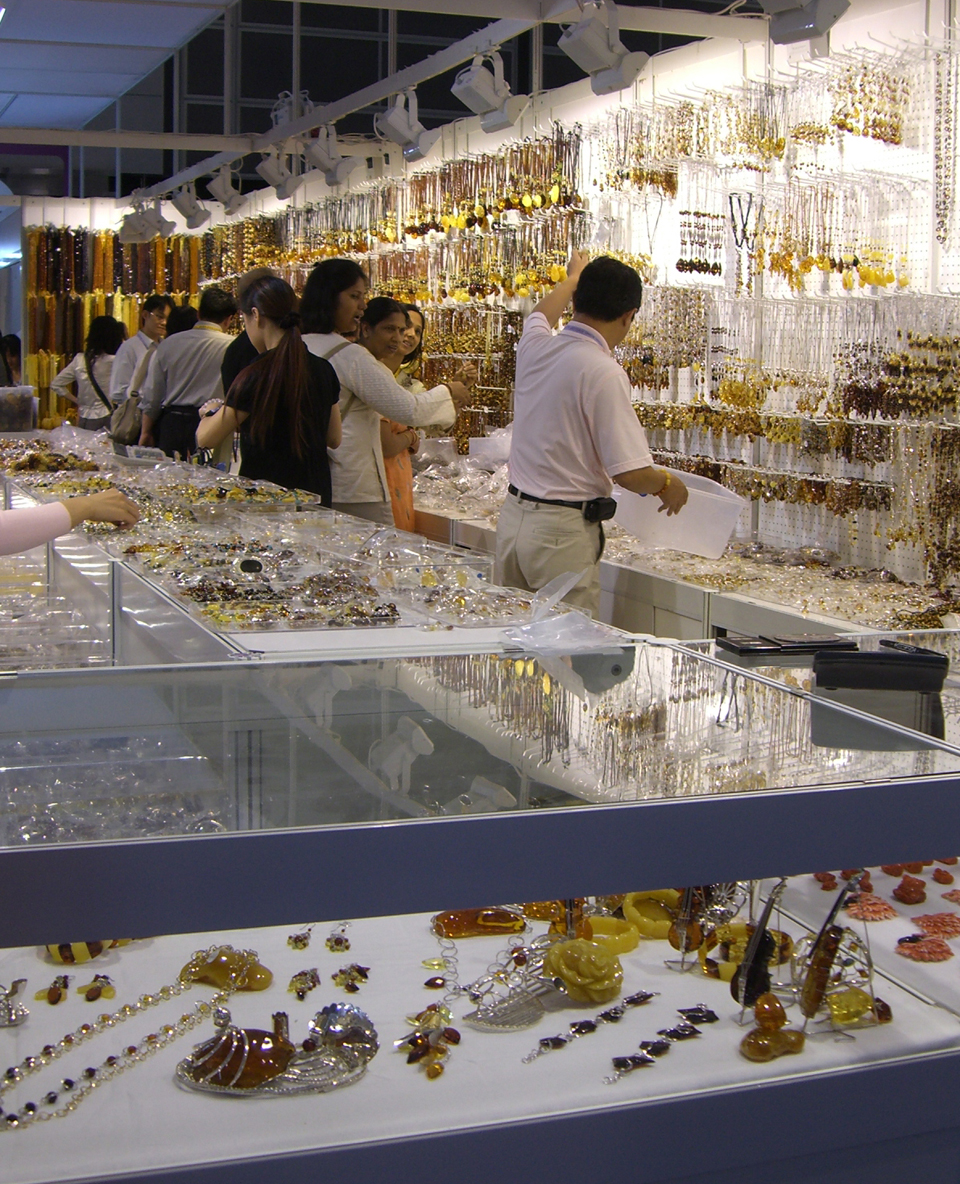 There are products at the JOGS Tucson Gem show to suit just about any buyer. The product range covers all price points, from high end, one of a kind designs to everyday popular items available at wholesale prices. Often buyers rely on the expertise of the wholesale sellers to pick out next season's hottest selling lines. Buyers can be seen purchasing large quantities at wholesale prices as well as occasional one of a kind purchases intended for personal and private collections.
At the JOGS Tucson Gem and Jewelry Show you will find a vairety of products ranging from amber jewelry, sterling silver, gold jewelry, necklaces, beads, minerals, gemstones, fossils to collectibles and designer jewelry!
Venue of the JOGS Tucson Gem Show
Each JOGS Tucson Gem Show is held in the state of the art Tucson Expo Center, one of Tucson's largest professional convention centers. The whole show takes place under one roof and on the same floor, ensuring that buyers visit every booth and no vendor gets left out. Great promotion, top security and a red carpet atmosphere has been responsible for the success of the JOGS Tucson Gem show.
Upcoming JOGS Gem & Jewelry Shows