Abdul Gardezy's 'Brilliant Design' and Fabulous Gems
Of course, we were very pleased to get a few minutes time with Abdul Gardezy of Brilliant Design, a jewelry designer extraordinaire. Perhaps the best term I can think of for his work is 'over-the-top classic jewelry' and when you see the amazing stones he has incorporated into his work, the phrase will be easy to understand.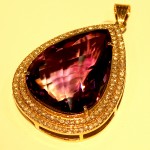 In this video, we are introduced to the pin/pendant combination featuring a 200 carat tourmaline set in 18kt gold; an enormous gem of amethyst set as a stunning pendant; and more. Sourcing his stones globally, often during personal visits, but also from his fellow exhibitors at the winter JOGS show in Tucson, Mr Gardezy sometimes spends years with a gem before figuring just the perfect setting.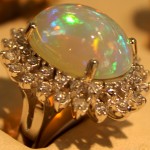 We welcome you to join us in our visit to this selection of wonderful custom design jewelry, and the man who is responsible for brining it to life!
---
---
About the JOGS Gem & Jewelry Show in Tucson, Arizona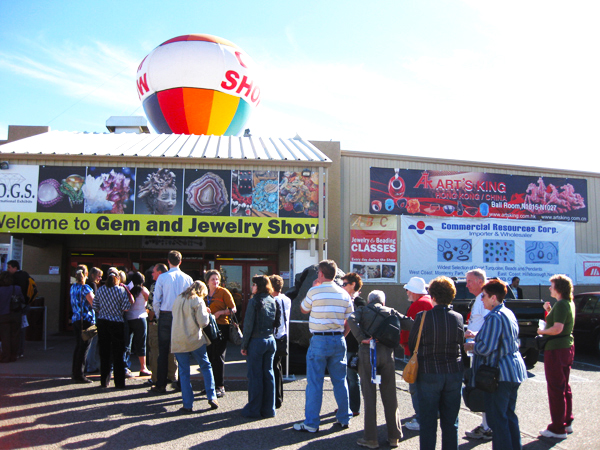 The JOGS Tucson Gem and Jewelry Show is one of the U.S. best selling event year after year – and one of the top markets in the country. This exciting gem and jewelry show event draws buyers from all over the world – tens of thousands of qualified buyers worth millions with serious purchasing intent. Many of these buyers are hard to find and hard to reach but they will come to this event which is one of the most dynamic gift shows and markets in the world. They want new products, great prices, exciting artists, unique resources and innovative ideas they need to set their businesses apart.
---
Interested in attending our show as a buyer or exhibitor?
Upcoming JOGS Gem & Jewelry Shows