AF Designs – Exhibitor Profile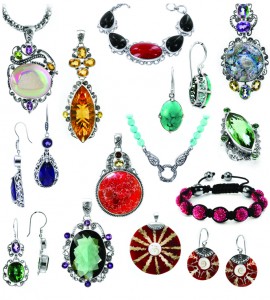 Company: AF-Design
Year Started: 1989
Address: 1212 Broadway New York, NY 10001
Tel: (212) 683-2559
Fax: (212) 683-2556
E-mail: [email protected]
AF Design, Inc. is a well-known name in exquisite jewelry with intricate designs and styles from around the world. Since 1989, we have been in the business of manufacturing, importing/exporting and wholesale distribution of excellent quality semi-precious stone jewelry.
Af Design, Inc. is a family owned and operated business where we take pride in providing outstanding service to our customers in every aspect of the dealings.
Since we manufacture most of the jewelry, our customers benefit by receiving unique styles at affordable prices. We are also a direct importer of beautiful styles and designs. We travel to remote regions of the world and bring home the finest quality, uniquely designed semi-precious stones on sterling silver jewelry.
Upcoming JOGS Gem & Jewelry Shows