Al Zuni Global Jewelry and Spiny Oyster Jewelry
Each year, JOGS brings the best wholesale dealers to Tucson, along with their expertise and quality inventory. Al Zuni Global Jewelry has a history as a premier dealer in Native American jewelry, and they are proudly featured at the Southwestern Pavilion.
When it comes to selecting jewelry, it is very important to be familiar with the components in order to make a good purchase. In this video, Mr. Khalaf shows us all how to best select pieces made with this exotic shell.
As discussed in the video, the Santo Domingo tribe produces some of the most colorful jewelry with shades of purples and oranges that are primarily found in the shell of the Spiny Oyster. Join us as we discuss what to look for, and what to pay, for these beautiful pieces.
– James S.
---
---
About the JOGS Gem & Jewelry Show in Tucson, Arizona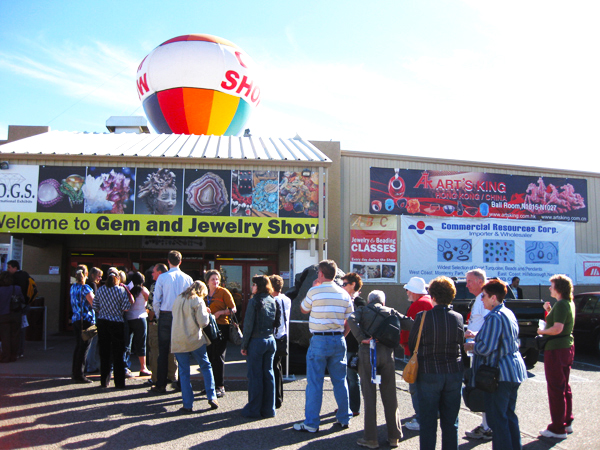 The JOGS Tucson Gem and Jewelry Show is one of the U.S. best selling event year after year – and one of the top markets in the country. This exciting gem and jewelry show event draws buyers from all over the world – tens of thousands of qualified buyers worth millions with serious purchasing intent. Many of these buyers are hard to find and hard to reach but they will come to this event which is one of the most dynamic gift shows and markets in the world. They want new products, great prices, exciting artists, unique resources and innovative ideas they need to set their businesses apart.
---
Interested in attending our show as a buyer or exhibitor?
Upcoming JOGS Gem & Jewelry Shows