Buying Quality Native American Jewelry with Indian Touch of Gallup
Here we get to speak with one of the better known large dealers of Native American jewelry–Indian Touh of Gallup, represented by Mike Aish. After many years of bringing their wares to the Tucson Gem Show, and four of those years exclusively with JOGS, these folks have shown they really have what it takes to make it in this competitive market, and we were fortunate to have them walk us through a little of what they're experience has tought them.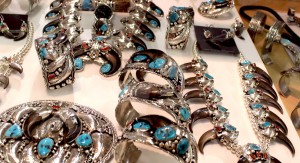 Mike, representing the third generation of this family-run business, tells us about what he notices in the general trend of the jewelry market. Currently, he's seeing a resurgence of the 'vintage' style, echoing the era of the 60s and 70s. Though the combination of sterling silver and turquoise seems timeless, there were general trends over the years, and Indian Touch of Gallup's designers and Native American artisans are busy bringing times gone by into the here and now.
We also discuss the pitfalls of the market as well as the hidden treasures. How do we avoid buying fakes? Why invest more in authenticity if the materials are the same? Take a moment with us and learn these things and more!
---
---
About the JOGS Gem & Jewelry Show in Tucson, Arizona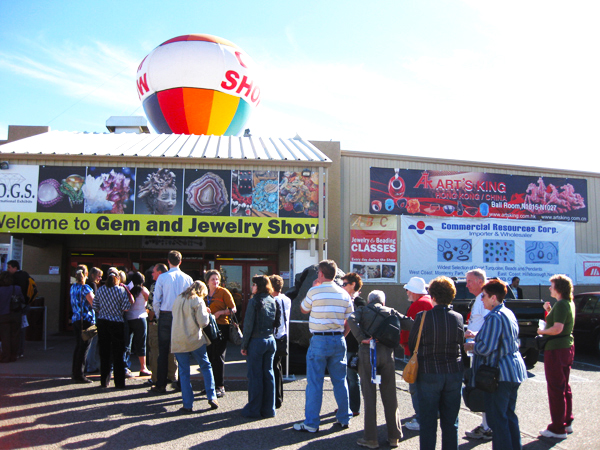 The JOGS Tucson Gem and Jewelry Show is one of the U.S. best selling event year after year – and one of the top markets in the country. This exciting gem and jewelry show event draws buyers from all over the world – tens of thousands of qualified buyers worth millions with serious purchasing intent. Many of these buyers are hard to find and hard to reach but they will come to this event which is one of the most dynamic gift shows and markets in the world. They want new products, great prices, exciting artists, unique resources and innovative ideas they need to set their businesses apart.
---
Interested in attending our show as a buyer or exhibitor?
Upcoming JOGS Gem & Jewelry Shows