Diamond jewelry and loose cut precious stones by Neotric Gems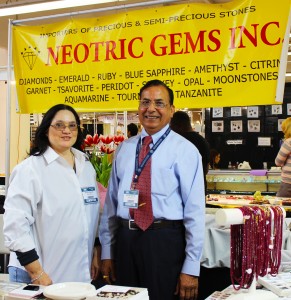 My mission this for this year's Tucson Gem and Mineral Show has been to find the hard-to-find, the unusual and the rare. Thankfully, my task is a relatively easy one, at least on the surface. As the visitor, whether buyer or exhibitor, to these annual shows knows; there are a million points of interest to be found. True to form however, it can take some digging to find those things that are a little extra special.
One of those things I found was an exhibitor with some exceptional cut aquamarines of the clearest blue. Brought to Tucson by Texas dealer Neotric Gems, I had the opportunity to view and discuss them with Mr Prem Mittal and his lovely wife Asha. After 12 years of providing top notch diamond jewelry and loose cut precious stones, it is of little surprise to find some real treasures in their displays. They were gracious enough to take a few minutes out of their busy routine to show off the stones and give some buying tips for those of us who admire the aquamarine.
"As with any other cut precious stone, you must always remember 'Cut, Color and Clarity.'" Mr. Mittal advised. "The aquamarine is no different, the better the cut, the bluer the color and the fewer inclusions, the better."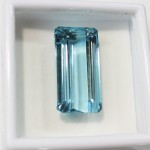 He pulled out a few of the aquamarines I had come in hopes of finding. Each was a large stone, emerald cut, and of such a stunning blue, I had to wonder if they were indeed aquamarines! "Indeed, these are aquamarines, all natural in color, no green-only this lovely blue. And please, notice how clear they are, they are very fine examples." So they were. While it is not a rare occurrence to encounter such brilliant blue of high clarity when shopping for aquamarines, it is indeed rare to find them of such large size and brilliance.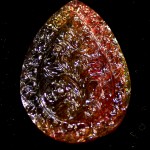 The Mittals agreed, they were both smiling broadly as I spoke my thoughts. "We have been very happy about the client's reactions to these stones, it has been very positive. So few stones of this size are seen, we are very lucky to have them." I agree. If the average price, a shockingly low average of about $10000 hadn't been out of my budget this year, I certainly would have taken a pair of them home, I already know what I would do with them…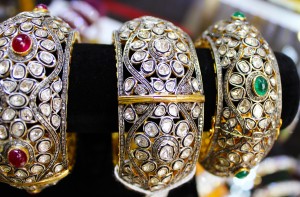 I had to sigh as well, about the line of jewelry the Mittals said were moving the fastest this year: gorgeous Victorian inspired large bangles adorned with diamonds, and ruby or emerald accents, these $12,500 dollar bracelets were simply some of the nicest I've seen this year. Avoiding the over-ornamentation of some Victorian pieces, there is nevertheless the same regal spirit in these bracelets so often associated with that era. I had to say "Perhaps next year…" with my fingers crossed.
It's a good thing that the JOGS show is an annual event, because we can all be sure that when 'next year' rolls around, we already know where to go.
---
---
About the JOGS Gem & Jewelry Show in Tucson, Arizona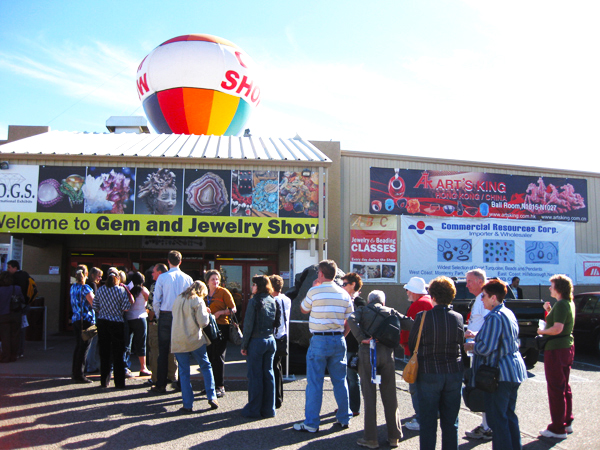 The JOGS Tucson Gem and Jewelry Show is one of the U.S. best selling event year after year – and one of the top markets in the country. This exciting gem and jewelry show event draws buyers from all over the world – tens of thousands of qualified buyers worth millions with serious purchasing intent. Many of these buyers are hard to find and hard to reach but they will come to this event which is one of the most dynamic gift shows and markets in the world. They want new products, great prices, exciting artists, unique resources and innovative ideas they need to set their businesses apart.
---
Interested in attending our show as a buyer or exhibitor?
Upcoming JOGS Gem & Jewelry Shows