Eldorado Sapphire Company at JOGS Show
Eldorado Sapphire Company shows off beautiful Loose Sapphire stones in a variety of colors all caught here in the USA along the Missouri river. These stones are special because of their beautiful color. Once cut, the color becomes unique and gorgeous.
Interview with mine owner and mine builder of 11 years, and gem cutter/designer for the Eldorado Sapphire Company.
How's the JOGS Show going?
The show's going very well. We've had goo reception with jewewlers, and hobbyists who want to get into American Gemstones.
Rough & Cut Sapphires?
Every stone here is from the Eldrado Bar, on the Missouri River. WE get a really wide variety of colors – violet, really nice blue colors, a lot of yellow, color-change stones, and orange almost copper-colored sapphires.
Whos's buying these?
Mainly we work with jewelers who are looking for wholesale stones. We have a lot of smaller stones that can be used for accents, and a lot of ladies are looking for colored stone wedding rings and engagement rings, moving away from diamonds.
Is this your first time at JOGS?
Yes, and first time in Arizona. I'm really glad I came to this show.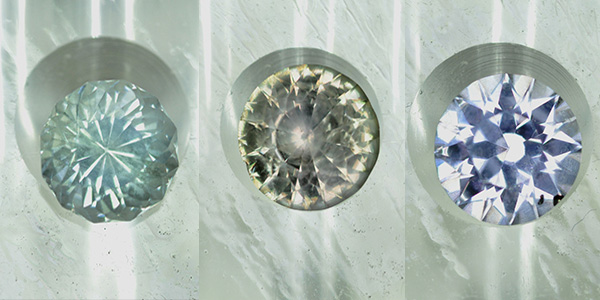 Upcoming JOGS Gem & Jewelry Shows