Fine Points of Lapis Lazuli with Mr. Shah from Khyber Stone & Empire Gems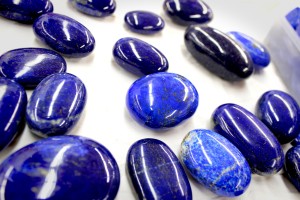 Mr. Qaiser Shah from Khyber Stone–a subsidiary of Empire Gems–is perhaps the best person in the world to discuss lapis lazuli with. When Mr. Shah is not at the international gem shows-here we caught him at JOGS 2012-he is traveling back and forth between Germany and Afghanistan, preparing a brilliant selection of stones for the world market. With Mr. Shah, we explore the various rough and cut pieces he has to offer.
In this video, we are taught what qualities to look for in lapis, a stone denoted by the deep blue color flecked by pyrite. Learn what to look for in imitations, and how to select a fine piece for your own uses. From the times of ancient Egypt throught the present, whether for jewelry, display or carving, this stone has held the eye of mankind for thousands of years.
---
---
About the JOGS Gem & Jewelry Show in Tucson, Arizona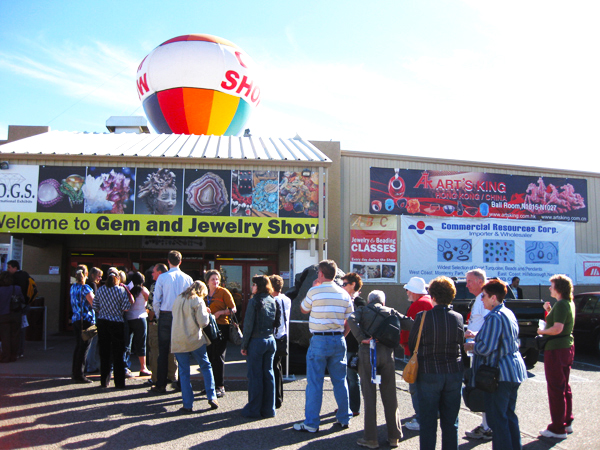 The JOGS Tucson Gem and Jewelry Show is one of the U.S. best selling event year after year – and one of the top markets in the country. This exciting gem and jewelry show event draws buyers from all over the world – tens of thousands of qualified buyers worth millions with serious purchasing intent. Many of these buyers are hard to find and hard to reach but they will come to this event which is one of the most dynamic gift shows and markets in the world. They want new products, great prices, exciting artists, unique resources and innovative ideas they need to set their businesses apart.
---
Interested in attending our show as a buyer or exhibitor?
Upcoming JOGS Gem & Jewelry Shows