Joryel Vera Premium Sterling Jewelry Collections
In the world of jewelry retailing, there is a huge variety of choice, and a myriad of price points to consider. At the annual JOGS Show every February in Tucson, the world's buyers find ample selection. For those buyers looking to purchase 'fashion' jewelry, but hoping to avoid the label and quality of 'costume' jewelry, there are few design houses equal to Joryel Vera.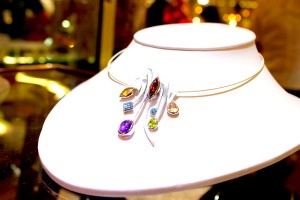 Taking pride in keeping their designs affordable to a wide swathe of the market, while maintaining impressively high standards, this firm is one to watch. Wholesale jewelry for the mass market, designs suited to 'fine' jewelry, using premium affordable materials.
In this video, we learn about those steps which are taken–higher grade semi-precious stones, thicker rhodium plating, sterling instead of white gold–and the thinking behind their 11 separate lines of jewelry.
Upcoming JOGS Gem & Jewelry Shows