Kachina Country of Milan, NM
Every year at JOGS, one of the best known trading posts in America brings the world a selection of beautiful and exotic Native American arts. Featuring a brilliant selection of kachina dolls and Native American jewelry from the tribes of the Southwest, Kachina Country is the place to find what you're after.
Whether you want one-of-a-kind artist-carved kachinas, or a line of custom made dolls, Kachina Country is the place to find them. Roy, the owner, has a factory on site with Native artisans creating great works, and also has unique pieces created by his network of artists. Badger, Mudhead, or Eagle, this is the place for your kachina needs.
If you happen to be after Native American jewelry as well, there is a wide variety of Navajo, Zuni, and Hopi jewelry available. Vintage or new, you can find gorgeous pieces of sterling silver jewelry set with turquoise, coral and jet, in all price ranges.
---
---
About the JOGS Gem & Jewelry Show in Tucson, Arizona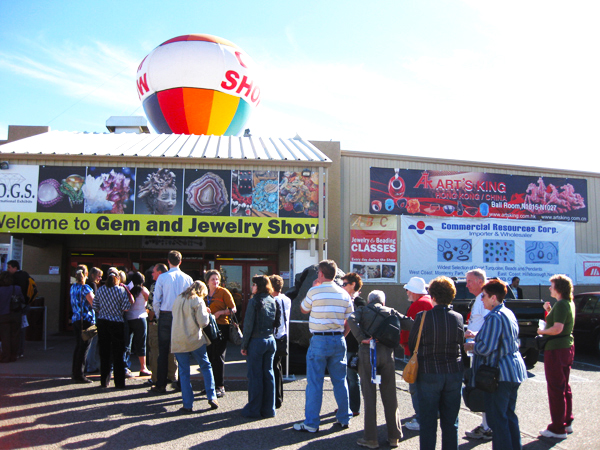 The JOGS Tucson Gem and Jewelry Show is one of the U.S. best selling event year after year – and one of the top markets in the country. This exciting gem and jewelry show event draws buyers from all over the world – tens of thousands of qualified buyers worth millions with serious purchasing intent. Many of these buyers are hard to find and hard to reach but they will come to this event which is one of the most dynamic gift shows and markets in the world. They want new products, great prices, exciting artists, unique resources and innovative ideas they need to set their businesses apart.
---
Interested in attending our show as a buyer or exhibitor?
Upcoming JOGS Gem & Jewelry Shows