KCT Implex and Gems at JOGS 2012
We have the pleasure here of speaking with Rajeesh from KCT Implex, a Bangkok firm specializing in semi-precious and precious stones. Due to a limited amount of time, we only had the opportunity to discuss a few of his stones, but even such a short chat brings out some interesting information.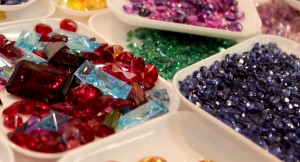 Our conversation focused mostly on the citrine, ruby, and cubic zirconia arrayed on tidy white trays at their booth. Feel free to listen as we discuss the markets for various stones and the qualities they desire. For example, citrines-the beautiful yellow/gold stone, great for using in silver jewelry, are more popular in their light yellow form amongst the Asian market, with Europeans and Americans preferring darker yellows in their rings and pendants.
There is more to hear and to learn, and the dealer is a knowledgeable and friendly person to talk with, so please join us in enjoying this video.
---
---
About the JOGS Gem & Jewelry Show in Tucson, Arizona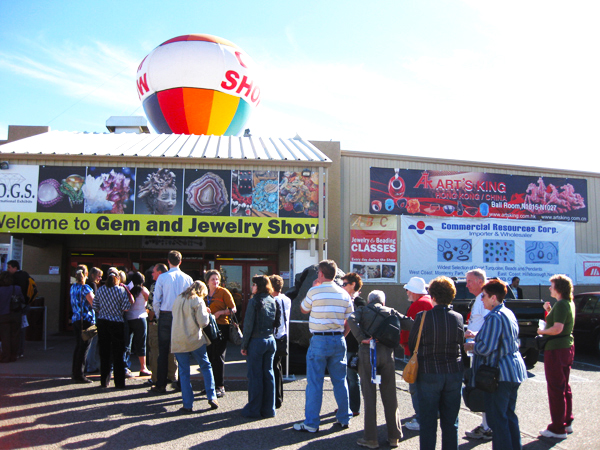 The JOGS Tucson Gem and Jewelry Show is one of the U.S. best selling event year after year – and one of the top markets in the country. This exciting gem and jewelry show event draws buyers from all over the world – tens of thousands of qualified buyers worth millions with serious purchasing intent. Many of these buyers are hard to find and hard to reach but they will come to this event which is one of the most dynamic gift shows and markets in the world. They want new products, great prices, exciting artists, unique resources and innovative ideas they need to set their businesses apart.
---
Interested in attending our show as a buyer or exhibitor?
Upcoming JOGS Gem & Jewelry Shows