World's Largest Aquamarine -120,000 Carats!
We had the great pleasure of viewing what is considered the worlds largest aquamarine, a gem weighing an astounding 120,000 carats. Brought to JOGS 2012 during the Tucson Gem Show, this gem was shown to us by its discoverers and owners at BMG NY, a firm based in Pakistan. Discovered in 2010 by one of the brothers from this family owned firm, this gem has an astounding shape and color, never found in this sized crystal before.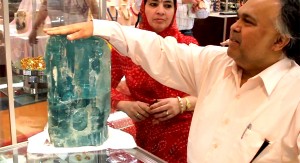 During our time with this wonderful dealer, well known for their huge gem quality cut amethysts and citrines, we also get a brief education on selecting beautiful gems for ourselves. So please join us for the visit to this record-worthy aquamarine and the friendly people who are rightly proud to possess it.
---
---
About the JOGS Gem & Jewelry Show in Tucson, Arizona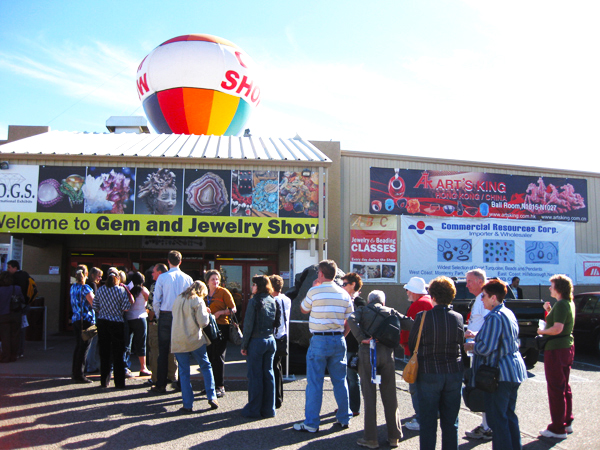 The JOGS Tucson Gem and Jewelry Show is one of the U.S. best selling event year after year – and one of the top markets in the country. This exciting gem and jewelry show event draws buyers from all over the world – tens of thousands of qualified buyers worth millions with serious purchasing intent. Many of these buyers are hard to find and hard to reach but they will come to this event which is one of the most dynamic gift shows and markets in the world. They want new products, great prices, exciting artists, unique resources and innovative ideas they need to set their businesses apart.
---
Interested in attending our show as a buyer or exhibitor?
Upcoming JOGS Gem & Jewelry Shows