Arkansas houses a little hole in the ground with big treasurers… which you can keep.
The "Crater of Diamonds" park in Arkansas is a 37.5 acre stretch of land that attracts masses of tourists every year looking to take home a piece of the parks diamond treasurers. This park is the only diamond area in the USA which is open to the public and is the 8th largest diamond deposit in the world. David Anderson, who moved near the park because he saw a documentary about it on the Discovery channel, decided that this was the proper move for him so that he could heavily increase his chances of finding a diamond. He was correct, he has dug up more than 400 diamonds in the park along with his latest and greatest find, "The limitless diamond." A 6.19 ct white diamond that Anderson uncovered after coming to the park right after heavy rainfall. This is the 15th largest diamond that has been uncovered at the park since 1972. Since a farmer named John Huddleston discovered this park in 1906, this has been a premier location for people looking for treasurers. Besides white diamonds, brown an yellow diamonds, quartz, amethyst, jasper, garnet, and hematite have all turned up at the park. If your feeling like a treasure hunter!! This is the place for you!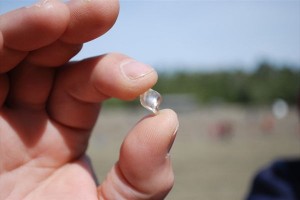 ---
---
About the JOGS Gem & Jewelry Show in Tucson, Arizona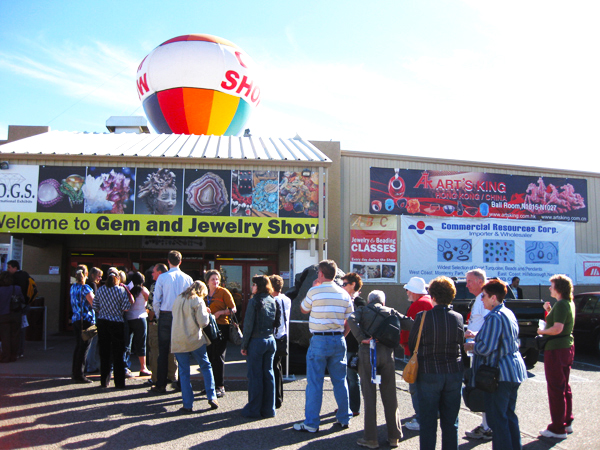 The JOGS Tucson Gem and Jewelry Show is one of the U.S. best selling event year after year – and one of the top markets in the country. This exciting gem and jewelry show event draws buyers from all over the world – tens of thousands of qualified buyers worth millions with serious purchasing intent. Many of these buyers are hard to find and hard to reach but they will come to this event which is one of the most dynamic gift shows and markets in the world. They want new products, great prices, exciting artists, unique resources and innovative ideas they need to set their businesses apart.
---
Interested in attending our show as a buyer or exhibitor?
Upcoming JOGS Gem & Jewelry Shows