Best Places to Buy Gemstones
There are many places to buy gemstones around the world. No matter where you go, you need to ensure that you have someone who can verify if you are not an expert.
When you are looking for the best place to buy gemstones you have three options.
A local jeweler
The internet
A diamond district
No matter which selection you choose, you should get written guarantees and proof for every product you buy. You can find many diamond districts in foreign countries popular for open gemstone markets. The advantage to purchasing gemstones in markets throughout places such as India or Thailand is that you get to make a vacation out of the trip.
Some of the best places to buy gemstones include Thailand, Madagascar, China, and India.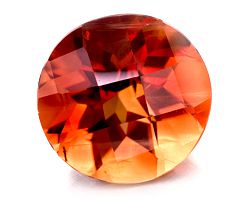 The best place to buy gemstones is also dependent upon the type of gemstones you want. No matter where you turn, it is important that you understand how to grade them for worth. Gemstones are slightly more challenging to grade than diamonds because they do not have a grading system.
If you are bringing gemstones from foreign countries into the United States for sale you should ensure you know the difference between an appraisal and a certification. You should always get a certification from a gem laboratory for every gemstone you purchase. This shows that it was verified by a third party and given a grading. The appraisal is like a non-binding estimate in that it is only for insurance and for retail value but not for quality.
If you are appraising the quality on your own, or with an expert you should begin with the four C's before you begin appraising gemstones in any area.
Color

Color is an important way to determine the worth of gemstones throughout India, Thailand, Madagascar, etc… Most prefer colors which are clear, intense, saturated, with a medium tone. If the color is too dark it becomes muddled which is unappealing. You want brighter colors because they are more vivid.

Clarity

Once you verify the color you want, you want to look at the clarity. This is also called the saturation. The gemstones with the most value are those which are clear and have no flaws you can see. There are some flaws which might not be visible when the stone is face up, but rarely. Emeralds and red tourmaline often have small flaws so finding nearly flawless varieties of these make them very expensive.

Carat

When you buy gemstones they are sold based on their weight not on their size. The price you pay will be calculated per carat. Some gems might be dense so you could pay a lot less or a lot more for gemstones of highly varied sizes. Additionally, certain types of larger stones are rare and more expensive. These include emeralds, rubies, sapphires, and tourmaline.

Cut

The cut is important because it can add or subtract hundreds of dollars to the retail value and to the beauty. You want a cut which will reflect light evenly across the entire surface if you hold it to the light. You can easily compare cuts in open markets by holding similar gemstones side by side.
Upcoming JOGS Gem & Jewelry Shows