How to be Successful in Gemstone Business
How can I be Successful in Gemstone Business?
Gemstones are one of the oldest businesses in the world. Gemstones do not usually depreciate in value, which is why the business remains so successful.
Most of the time, the value of a gemstone is based upon supply. Since diamonds are low in supply they are expensive.
When you start a gemstone business you will only be successful if you can overcome the high start-up costs and yield a good profit.
If you are interested in starting a gemstone business, there are a few simple steps you need to follow.
You need to have patience, time, and money you can invest.
Choose the type of gemstones you want to sell
Find quality cutters
Determine your audience
You cannot grow or make gemstones which means you have to pay for cut gemstones or rough gemstones. This cost can become very high depending on the type of gemstone you are buying. The most expensive are typically diamonds and sapphires while topaz, tanzanite, and aquamarines are cheaper.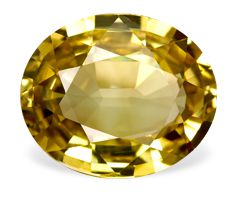 Finding Gemstones
You can travel directly to mining sites in areas such as Myanmar, Sri Lanka, or Madagascar to reduce your costs. If you travel, you should have a good eye for quality stones or bring someone who does so that you do not overpay for bad gemstones. The more third and fourth parties you have involved in your transactions, the more you will pay for the gemstones.
You can visit trade shows such as the Tuscan Gem and Mineral Show.
When you look for investors, you can use Faceters.com. This company understands that success will not occur within a few months or years. If you want to succeed in the gemstone business you must gain a reputation with:
I.            Patience
II.            Contracts
III.            Experience
When you select the type of gemstones you are selling, this is often based upon the amount of money you have to start up initially. The more you have the higher quality stones you can sell.
You should also consider the condition in which you want to sell your gemstones.
You can purchase rough gemstones from places like Madagascar and then sell them at a premium in the United States. Another example is to buy uncut gemstones, use the services of a gemstone cutter, cut the rough gemstones into jewelry pieces, and sell them to jewelry stores.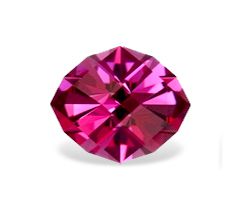 When you sell retail gemstones you have the potential to make the most money, but you have to invest more at the beginning because you will need machinery and a professional cutter. You should know that these gemstones might not sell as quickly.
All of the gems you sell will need certification from the Gemology Institute of America or another outside party.
The cut of the gemstones can add or subtract hundreds from the price tag which is why finding a quality cutter is so important.
Determining your audience means meeting their needs. Any retailer will need certification but the sales pitch you use will be different for larger companies versus someone looking for an engagement ring.
---
---
About the JOGS Gem & Jewelry Show in Tucson, Arizona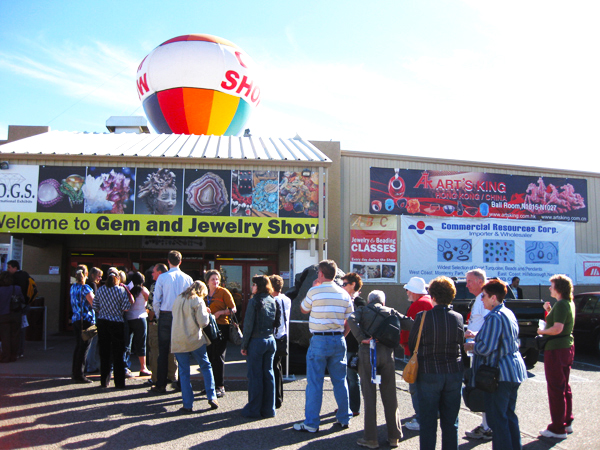 The JOGS Tucson Gem and Jewelry Show is one of the U.S. best selling event year after year – and one of the top markets in the country. This exciting gem and jewelry show event draws buyers from all over the world – tens of thousands of qualified buyers worth millions with serious purchasing intent. Many of these buyers are hard to find and hard to reach but they will come to this event which is one of the most dynamic gift shows and markets in the world. They want new products, great prices, exciting artists, unique resources and innovative ideas they need to set their businesses apart.
---
Interested in attending our show as a buyer or exhibitor?
Upcoming JOGS Gem & Jewelry Shows