From old school to digital; 109 years of excellence
Even in the digital age, the 109-year old Rolex is still thriving. Rolex is always about quality over quantity, and only speaking when it is right for them. Creating a "Buzz" is not there goal. Very recently, Rolex launched its first official Facebook page, a huge step from slightly altering there products and marketing strategy. This was no oversight, Rolex has long made a name for itself after 109 years and would not lose clients. The brand wanted to gather as much knowledge as possible before embarking on there social media journey. The brand refused to worsen the quality of its products and hold its message through this age of tech marketing.
Since the start of there production, Rolex has used the milestones which there products have been involved in to market there quality timepieces aside from impeccable craftsmanship. In 1927, Rolex introduced the "testimony concept." Rolex advertised on the Front page of the British magazine, Daily Mail. The ad showcased the Rolex Oyster, The worlds first waterproof watch. This watch was worn by Mercedes Gleitze, the first woman to swim across the English Channel. Gleitze claimed that the watches precise time keeping was not affected at all while being submerged during terrible weather. Fast-forwarding to 1935, race car driver Malcolm Campbell broke the worlds speed record at Utah's salt flats. He timed his record while using the Rolex Oyster. The English race car driver later noted in a speech that the Rolex he has been wearing for a while keeps time perfectly under any conditions.
Throughout the years, Rolex has been featured in many climbs, ocean dives, and on oversea flights. Rolex also sponsors huge athletes such as Roger Federer and Tiger Woods and is on the wrist of many during Hollywood films and other cinema.
When Rolex made it's leap into social media. It started with its 2012 YouTube channel showing videos describing the brands roots and what they are all about including different expeditions and journeys instead of advertisements.  Rolex also relies on "social listening," or paying attention to what followers do and say about the brand to decide what posts are expected of it. Rolex noticed that followers wanted to learn more about the watches roman numerals last July, therefore they launched a series about the roman numerals and why they use IIII instead of IV. Even though Rolex has only had its Facebook page for a year, they are already having serious traffic and gaining a massive follower pool.
What is most important to Rolex is that they create products and make maneuvers that will satisfy clients not only tomorrow, but mainly 10 years down the line.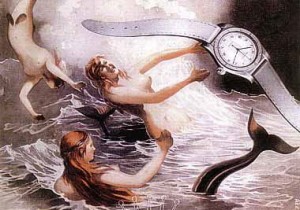 Upcoming JOGS Gem & Jewelry Shows