After selling sham jewelry for 16 years, culprit finally comes clean
According to National Jeweler Magazine, a 47 year old New York Jeweler, Paul Blarr, admitted to selling counterfeit jewels at his two businesses: RSNP Diamond exchange and Amherst Diamond exchange. Blarr pleaded guilty as charged with 1 count of "scheme to defraud" and 10 counts of "grand larsony." $630,000 and 89 victims later, he now faces up to 50 years in prison. There will be further investigation into the case along with  jewelry which was trusted to Barr to sell or repair being returned to the proper owners. His attorney spoke out and said that the judge recognizes his bravery for speaking out and realizing that he is not running away from the situation. The attorney also mentioned that the $630,000 could have been inflated due to using appraised values.
---
---
About the JOGS Gem & Jewelry Show in Tucson, Arizona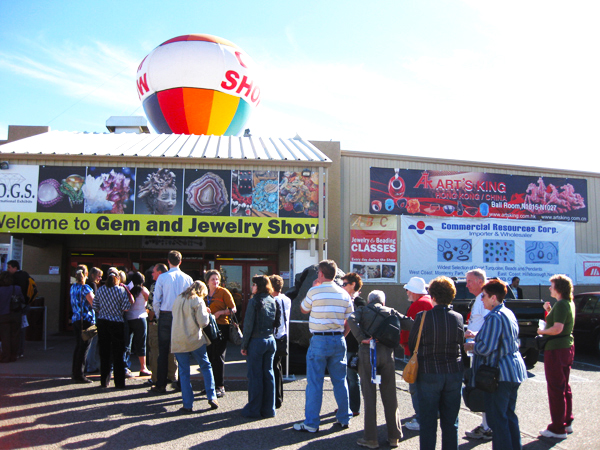 The JOGS Tucson Gem and Jewelry Show is one of the U.S. best selling event year after year – and one of the top markets in the country. This exciting gem and jewelry show event draws buyers from all over the world – tens of thousands of qualified buyers worth millions with serious purchasing intent. Many of these buyers are hard to find and hard to reach but they will come to this event which is one of the most dynamic gift shows and markets in the world. They want new products, great prices, exciting artists, unique resources and innovative ideas they need to set their businesses apart.
---
Interested in attending our show as a buyer or exhibitor?
Upcoming JOGS Gem & Jewelry Shows