Social Media Marketing Troubles? Here are 12 great tips to get your jewlery e-business rolling
Getting a companies name out over the internet has been a gigantic problem lately for business owners both e-commerce and conventional. The growing popularity of internet and social media marketing has recently increased tremendously and made it harder than ever before for owners to get there internet promotion off the ground. Having online customers and traffic is crucial for a successful business and for it to stay open. Here are 12 great tips to increase your internet traffic and have your internet marketing increase in no time! Feel free to use all of them or mix and match to fit your particular business/industry.
1. Create organic growth by posting new info every day
2. Use pictures with your Facebook posts 
3. Use Social[Media] Buttons– Use buttons allowing your post to be shared on different social media sites by your followers. This will increase your traffic out of your reach and generate you more views.
4.  Start up a Launchrock Campaign– Launchrock is a free app that creates an email campaign. It allows your users to enter there email for a campaign and comes with custom social media widgets that will allow those enrolling to share it. You can keep track of all of this from the website.
5. Yopto Product Reviews–  Yopto is a free app that posts product reviews generated by users directly to your social media account helping to generate more traffic to your product pages and thus increasing sales.
6. Use easy and quick Micro content– People are very impatient nowadays, using a quick clip or a fast sound will greatly increase traffic and make your page look much more welcoming and exciting. Great apps for this are Vine and Soundcloud.
7. Do a Twitter Q&A– Have your clients ask you questions about your products on Twitter to get your name out.
8. Pintrest Treasure Hunt– get started now with this fun, free and easy social media site. Check out the link to get started http://bit.ly/1go0340.
9. Try using different titles in your social media to change it up.
10.  Simplify the sharing of your products for customers
11. Invest in an Infographic– It may be pricey, but will definitely work!
12. Make sure you have a Complimentary Board on your Pintrest Account– Link all your other social media with this board which will have all your most important info.
Many of these listed strategies have not been heavily used yet so you have a real chance to expand your business here!! Please let me know how these strategies worked out for you by leaving some comments.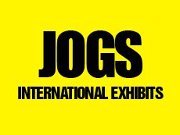 Upcoming JOGS Gem & Jewelry Shows