Five Star Gems brings Alexandrite from India to Tucson Gem Show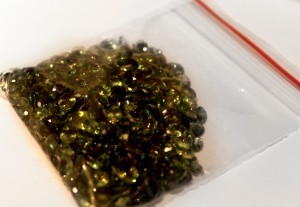 When you spend your professional life surrounded by beautiful gems and jewelry, it is all too easy to get a little jaded (sorry for the pun). What might draw 'Ooohs' and 'Aaahs' in any other circumstances, can begin to bring just a raised eyebrow, if even that. So, like the many thousands from around the world who flock to Tucson for the annual Tucson Gem &Mineral Show, I keep my eyes peeled for the unique or the extraordinary.
Luckily, this year I found a number of rare, unusual and exotic stones in tucked away corners of the show. One of the exhibitors in one of these corners this year is Ikram Ahmed from Five Star Gems who is exhibiting at the end of one of the grand halls of JOGS Gem & Jewelry show. What's so special about this exhibitor's offerings? Well, he has some excellent examples of a pretty rare stone sourced in an unexpected place—Alexandrite from India; and boy, is it nice!
I took a few minutes of Mr. Ahmed's time, and asked him about his gems, and will share with you what I learned from him.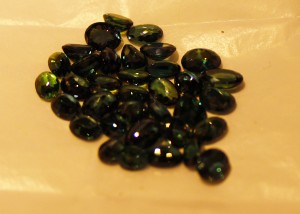 Found only in small pockets, veins and mines of Alexandrite being nearly unheard of, the beautiful gems Mr. Ahmed brings to Tucson are sourced by his buyers from small villages in rural India. Rarely measuring more than a few carats in size "Larger stones are too rare, no one finds large 10 carat Alexandrite of good quality." Even though they have been known for about 400 years now, and deposits outside of Russia have been found in Brazil, and more recently in India, this is one of the rarer stones available on the market.
These wonderful stones exhibit the green to red shift characteristic of the dichroic Alexandrite; which is the trait which draws so much interest to them. It was explained to me that the percentage of change, whether it be 20% or 90% was one of the most important aspects of this precious gem, and that care should be taken when examining them under different lights.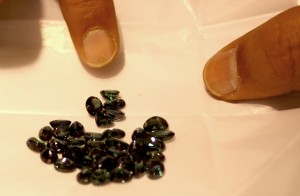 "White light will show off the green color, which should be a deep green with some browns or reddish tints. These other colors will help you determine how much 'shift' will occur when you look at the stone under yellow light or in sunlight. When away from white light, you want to look for bright flashes of red, and a nice overall reddish tint to the stone."
As the conversation turned to valuing the stones, and insuring that the buyer or designer doesn't overpay, some guidelines from Mr. Ahmed were very helpful. For 'average' stones, that is stones with a 20-35% shift in colors, weighing less than 3 carats, you should expect to pay between $3-500 per carat. Higher quality stones, those with say, 80-90% shift in color are much more dear, with 1 carat stones fetching about $3,500 a carat, 3-4 carat stones bringing $7,000 per carat, and nearly unheard of 10 carat and higher stones bringing $15,000 per carat or better due to their rarity.
– James S.
---
---
About the JOGS Gem & Jewelry Show in Tucson, Arizona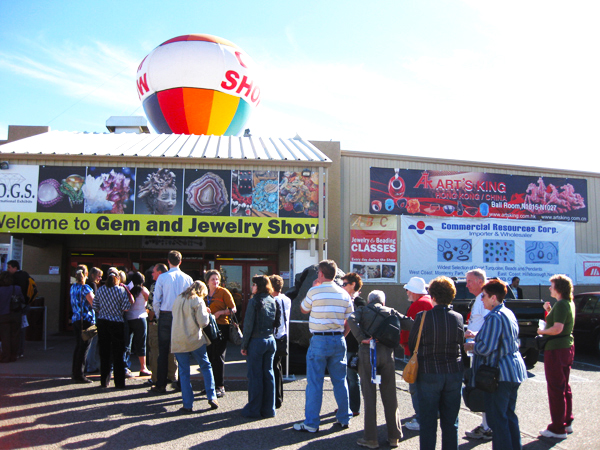 The JOGS Tucson Gem and Jewelry Show is one of the U.S. best selling event year after year – and one of the top markets in the country. This exciting gem and jewelry show event draws buyers from all over the world – tens of thousands of qualified buyers worth millions with serious purchasing intent. Many of these buyers are hard to find and hard to reach but they will come to this event which is one of the most dynamic gift shows and markets in the world. They want new products, great prices, exciting artists, unique resources and innovative ideas they need to set their businesses apart.
---
Interested in attending our show as a buyer or exhibitor?
Upcoming JOGS Gem & Jewelry Shows