Hotels near the JOGS Tucson Gem Show and Tucson Expo Center
The JOGS Tucson Gem Show is located in the Tucson Expo Center, at
3750 E.Irvington Road Tucson, AZ 85714.
The JOGS team has prepared a list of hotels that are located near the Tucson Gem Show.
We are looking forward to seeing you at the JOGS Show!
Below are a few hotels located near the Tucson Gem Show and the Tucson Expo Center, but we recommend visiting the Interactive JOGS Hotel Map as well which will show you exactly what hotels are available and how far they are from the Tucson Gem Show.
---
---
---
---


---


---
---
---
---
---
---
---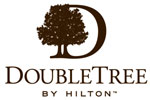 ---


---


---
---
Please note these hotels are listed for your convenience. JOGS International Exhibits, LLC does not represent these hotels, and does not make any guarantees about their quality, features or price. Driving times are approximated during no traffic through Google Maps.
* The Winter Show rates (January 31 – February 11, 2019) is the cost shown plus a one-time $50 booking fee per room/suite.
Most rates only apply to our winter show and are valid during the Tucson Gem Show.
JOGS is not responsible for booking or hotel arrangements. Please contact Melissa Huang for all inquiries.
(415) 828-3688
Visit Tucson