Hotels near the JOGS Show and Tucson Expo Center
The JOGS Show is located in the Tucson Expo Center, at
3750 E.Irvington Road Tucson, AZ 85714.
The JOGS team has prepared a list of hotels that are located near JOGS.
We are looking forward to seeing you at the JOGS Show!
Below are a few hotels located near the Tucson Expo Center, but we recommend visiting the Interactive JOGS Hotel Map as well which will show you exactly what hotels are available and how far they are from the JOGS Show.
---

Location:
6801 S. Tucson Blvd
Tucson, AZ 85756

Best Western Plus

10 minute drive from JOGS and the Tucson Expo Center

Best Western Plus is only 3.5 miles from the Holidome

All rooms offer a 42-inch LCD television, refrigerator, coffee maker, alarm clock, large desk, security safe, hairdryer, iron and ironing board and individually controlled AC units.

Microwaves are available.

All guests will enjoy Complimentary Full Hot Breakfast and Complimentary WiFi during their stay. 

To Book, Call: (520) 746-3932
---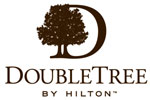 Location:
7051 S. Tucson Blvd.
Tucson, AZ 85756

DoubleTree

10 minute drive from JOGS and the Tucson Expo Center
Spacious Suite with a King Size bed or Suite with 2 Double beds plus sofa sleeper in a separate living room, Closed Door for privacy
3.5 miles to JOGS
Sweet Dreams® by Doubletree sleep experience
In-Room Coffee and Tea
Wireless high-speed internet access and
Remote guest-room printing
Laundry Room Facility
Outdoor pool heated and spa, workout room
Complimentary 24hr airport transportation
Complimentary shuttle within 5 miles radius of hotel
Group Package Includes Buffet Breakfast, including
Omelets for two
Each additional person is $10.00

To Book, Call: (520) 225-0800
---
Location:
3704 E Irvington Rd,
Tucson, AZ 85714

Red Roof Inn (Tucson South)

DIRECTLY BESIDE the Tucson Expo Center, the closest hotel to the JOGS Show

100% Smoke Free inn feature new, comfy Rest Suite beds by Serta, new high-end bedding, new flooring, and a large, flat-screen TV
Get your family and friends together, or grab a book and come relax alone at our outdoor heated pool
Free WiFi

To Book, Call: (520) 571-1400
---

Location:
4850 S. Hotel Drive
Tucson, AZ 85714

Comfort Inn & Suites

Across the street from JOGS and the Tucson Expo Center
Breakfast buffets included daily for all guests in the room or king suite.
4 miles from airport
1 Mile from Gem Mall
Complimentary hot breakfast
Complimentary Wi-Fi
Outdoor pool & jacuzzi
100% smoke free
Formerly Fairfield Marriott
Newly renovated in Jan 2016
Choice points rewards Earned during your 2 weeks stay here

To Book, Call: (520) 747-7474
---
Location:
4855 S Palo Verde,
Tucson, AZ 85714

Days Inn (Tucson Airport)

2 minutes drive from JOGS and the Tucson Expo Center
Enjoy our free Daybreak continental breakfast
Free WiFi
Free Parking
Pool – Outdoor
Spa
Rollaway Beds Available

To Book, Call: (520) 704-6510
---
Location:
5251 S Julian Dr,
Tucson, AZ 85706

Quality Inn & Suites Airport North

4 minute drive from JOGS and the Tucson Expo Center
Free full breakfast
Free airport transportation
Outdoor heated pool
Whirlpool
Fitness center
Pet friendly
Get a great night of rest in one of our spacious rooms, all of which feature a TV, a coffee maker, hair dryer and iron with board. Some rooms offer a flat-screen TV, balcony, sofa sleeper, microwave and refrigerator.

To Book, Call: (520) 294-5250
---

Location:
515 West Automall Drive
Tucson, AZ, 85705

Comfort Suites

20 minute drive from JOGS and the Tucson Expo Center

Spacious suites with full-size pull-out sofa bed, microwave, refrigerator and in-room safe

Includes breakfast for 3 guest and WIFI

Recharge Station so you can power up your electronics

24/7 computer center, free local phone calls

100% smoke free

Free daily newspaper

Free hot breakfast

Free premium TV channels

Laundry self-services

Interior Corridor s and Elevators

Fitness Center

Room service

Marketplace

5.5-miles, 12 minutes from JOGS

11.5-miles, 17-minutes from the Holidome

5-day cancel policy

Full renovation completed 2014

Walk to endless restaurants and stores

To Book, Call: (520) 888-6676
---