Jewelry Making Hand Tools that You Will Require While Working With Beads
At Jogs International Exhibits, we offer all visitors a scope to attend our jewelry-making classes. We want to teach enthusiasts the art of making jewelry in a simple manner. To start creating beautiful jewelry, you will require a set of hand tools. If you use the right tool for bead jewelry making, the result would be tighter, crimper and neater loops with perfect coils. Described below are some frequently-used tools for beaded jewelry making:
Bent Chain Nose Pliers: This tool is used to grip components lying in tight places. It can be used to bend wire, close the jump-rings and also to stabilize the design when you are working on bead jewelry. The tool has a bent tip which allows you access to difficult areas and your vision is not blocked.
Chain Nose Pliers: Again a tool that can reach constricted places without any difficulty. You can use it to reach difficult angles, close the jump-rings, grip some components as well as provide more stability to the overall design. These pliers are available in two varieties – long nose and short nose. While the short nose varieties offer more strength, the long nose ones provide better reach to the user.
Crimping Pliers: These are utility tools for stringing beads; the tool secures crimp tubes lying in the beading wire. The jaws of this plier have two notches which are "O" and "U" shaped when closed. While crimping, use the "U" shaped notch to lock the beads in their places and then use the "O" notch to secure the beads further.
End Cutting Nippers: With this tool, you can cut the ends or ear studs or trim other jewelry. Good quality nippers have polished heads and lap joints to avoid any marks on the surface of the jewelry.
Flat Nose Pliers: This tool is primarily used to bend the wires and hold beads in their places without scratching the surface. The jaws inside this tool secure the jump-rings and flatten the wire. Flat nose pliers are available in long nose and short nose forms.
Flush Cutters: This is an essential tool for wireworking. Using this tool, you can trim headpins, wires and eyepins. The flush cutters can be used to cut smoothly in the tightest places.
If you want to learn the accurate usage of these tools in jewelry making you need to pay a visit to the international gems and jewelry shows organized by Jogs International Exhibits.
---
---
About the JOGS Gem & Jewelry Show in Tucson, Arizona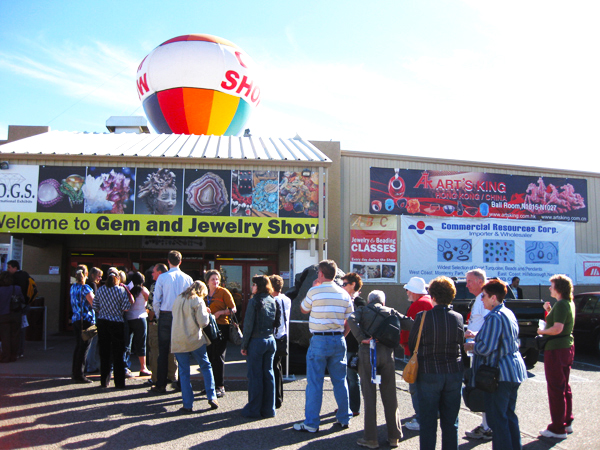 The JOGS Tucson Gem and Jewelry Show is one of the U.S. best selling event year after year – and one of the top markets in the country. This exciting gem and jewelry show event draws buyers from all over the world – tens of thousands of qualified buyers worth millions with serious purchasing intent. Many of these buyers are hard to find and hard to reach but they will come to this event which is one of the most dynamic gift shows and markets in the world. They want new products, great prices, exciting artists, unique resources and innovative ideas they need to set their businesses apart.
---
Interested in attending our show as a buyer or exhibitor?
Upcoming JOGS Gem & Jewelry Shows