Beautiful Kashmir Sapphire sets an auction world record at a whopping 28-ct
A marvelous 28.18 ct. Kashmir sapphire sporting beautiful emerald cuts sold for a hefty $5.1 million. 32 tapered baguette diamonds surround the sapphire on a extravagant ring. The head of Sotheby's jewelry department in  New York, Gary Schuler, was also in awe, as he stated, "With its exceptional quality and deep color, I knew as soon as I saw it that the stone had the potential to reach historic heights." The beautiful stone achieved a world record of $180,731 per ct., which is more than every before for a sapphire. The funds used for the sale of this exquisite piece will be given to charity. The auction also contained 15.23 ct pinkish/orangish diamond for $6.1 million, a 36.53 Colombian emerald, aka "el Dorado," took in over $2.1 million and jewelry from the famous entertainer Eydie Gorm's estate sold for $2.2 million.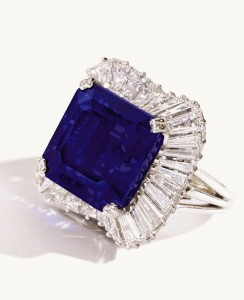 ---
---
About the JOGS Gem & Jewelry Show in Tucson, Arizona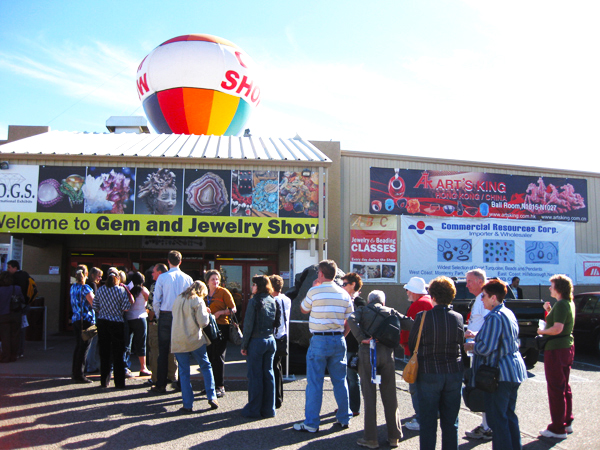 The JOGS Tucson Gem and Jewelry Show is one of the U.S. best selling event year after year – and one of the top markets in the country. This exciting gem and jewelry show event draws buyers from all over the world – tens of thousands of qualified buyers worth millions with serious purchasing intent. Many of these buyers are hard to find and hard to reach but they will come to this event which is one of the most dynamic gift shows and markets in the world. They want new products, great prices, exciting artists, unique resources and innovative ideas they need to set their businesses apart.
---
Interested in attending our show as a buyer or exhibitor?
Upcoming JOGS Gem & Jewelry Shows