Christie's Auction blows Sotheby's Auction out of the water by setting a new world record
Sotheby's Geneva Show brought in a whopping $141 million dollars from there auction setting the world record for most money made during a jewelry auction. Overnight, Christie's Magnificent Jewels sale on May 14 blew this number out of the water by bringing in an out-of-this-world $154 million. The main attraction at this spectacular show was a 13.22 ct. flawless, pear-shaped blue diamond that drew in $24.2 million. The Stone came with a special letter from the Gemology Institute of America stating that is was the largest fancy, blue diamond that the lab has ever laid eyes on. Jewelry specialist Jean-Marc Lunel described the rock as "almost a dream" due to its heavenly clarity and purity. Harry Winston, a Swatch group-owned retailer, purchased this diamond at the show and renamed it "Winston Blue." This is a great addition to the collection along with the 101.73 ct. "Winston Legacy," a D flawless stone that the Swatch-group retailer purchased at last years show for $27 million. The sale for this fancy blue diamond scored another record for the show while selling the stone at $1,799,953 a carat, which is the largest amount ever for a blue diamond. The overall price however falls just below the price paid for the blue diamond at Wittelsbach in 2011, 35.56 ct. for $24.3 million. Other extravagant stones at Christie's auction brought in $21.93 million.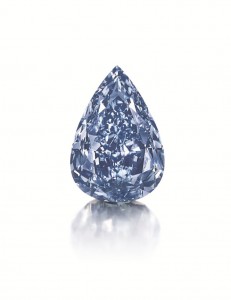 ---
---
About the JOGS Gem & Jewelry Show in Tucson, Arizona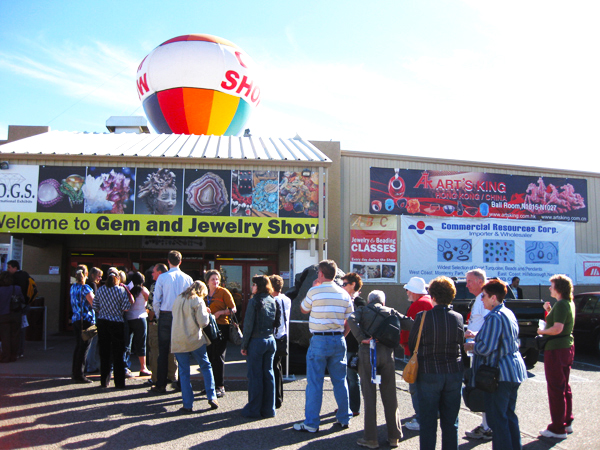 The JOGS Tucson Gem and Jewelry Show is one of the U.S. best selling event year after year – and one of the top markets in the country. This exciting gem and jewelry show event draws buyers from all over the world – tens of thousands of qualified buyers worth millions with serious purchasing intent. Many of these buyers are hard to find and hard to reach but they will come to this event which is one of the most dynamic gift shows and markets in the world. They want new products, great prices, exciting artists, unique resources and innovative ideas they need to set their businesses apart.
---
Interested in attending our show as a buyer or exhibitor?
Upcoming JOGS Gem & Jewelry Shows