February Birthstones – Amethyst
February Birthstones – Amethyst
February
· Amethyst is the birthstone for February
· Amethyst represents Courage and Inner Strength
The amazingly beautiful purple gemstone Amethyst is revered the world over. Amethyst was once considered a talisman to help prevent drunkenness but also has been a symbol of Royalty by Pharaohs, Kings and Queens as well a leading adornment for many religious sects, as it was thought Amethyst could encourage celibacy. Catholic Bishops still wear Amethyst rings.
Even Leonardo Da Vinci wrote " Amethyst was able to dissipate evil thoughts and quicken the intelligence".
Amethyst is also believed to promote mental and spiritual balance.
Here is a list of the Birthstones, Names and Meanings, month by month to help guide you in understanding the Birthstones of yourself or a loved one, and the significance that these Gemstones can have on our daily lives.
This is an easy guide to which gems are used for which months birthstone.
Each month of the year has been given it's own gemstone, which many believe if worn by somebody born at that time of year will have greater luck, well being and spiritual enlightenment.
Precious and semi-precious natural gemstones have been used in this fashion for thousands of years by everyone one, from the Egyptians to Native Americans. Turning raw pieces of gemstones, created over millions of years, into polished, beautiful birthstone jewelry to give to the people we love. These have to be one of the most sentimental and perfect gift ideas on the planet.
I hope you find the information provided both useful and interesting.
---
---
About the JOGS Gem & Jewelry Show in Tucson, Arizona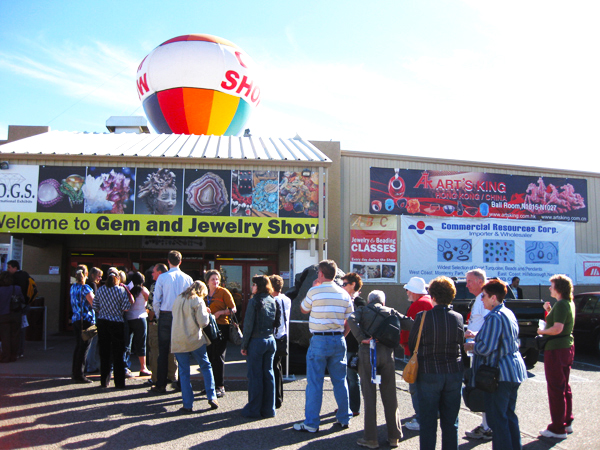 The JOGS Tucson Gem and Jewelry Show is one of the U.S. best selling event year after year – and one of the top markets in the country. This exciting gem and jewelry show event draws buyers from all over the world – tens of thousands of qualified buyers worth millions with serious purchasing intent. Many of these buyers are hard to find and hard to reach but they will come to this event which is one of the most dynamic gift shows and markets in the world. They want new products, great prices, exciting artists, unique resources and innovative ideas they need to set their businesses apart.
---
Interested in attending our show as a buyer or exhibitor?
Upcoming JOGS Gem & Jewelry Shows