Important Diamond Industry event in Las Vegas will feature an amazing celebrity guest to perform
The Four Season's Las Vegas hotel will house the sold out Diamond Empowerment fund's Diamonds in the Sky Gala on May 29 headlined by music superstar Chaka Khan. 6:30 PM will mark the start of the festivities all in honor of Botswana's president Seretse Khama Ian Khama along with the government of Botswana for receiving Global Diamond Industry Achievement Award all while keeping in mind all the benefits diamonds have on the world.
Superstar Chaka Khan has captivated the world with her superstar talents and made hit in 8 different music genres: R&B, jazz, pop, rock, gospel, country, classical and dance. Ten #1 top charted songs have come out of her 22 albums. in 1999, she started her own organization called the Chaka Khan foundation, which discovers different routes to help women and children in need.
Hip-hop legend and businessman Russell Simmons,co-founded the Diamond Empowerment fund along with other diamond industry leaders in 2007 to uplift the diamond community. Sponsors of this high level event include: Tiffany & Co., The De Beers Group of companies, KGK, Le Vian corp. and others.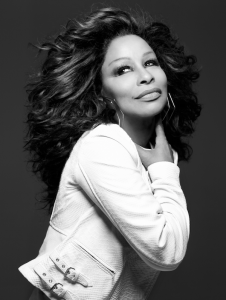 Upcoming JOGS Gem & Jewelry Shows