JOGS Winter Show 2013 Registration Now Open!
JOGS Tucson Gem & Jewelry Show
February 1-12, 2013
Wholesale/Cash & Carry!
The Event You Can't Afford to Miss!
Always pay less for merchandise at the Tucson Show!
Register and
Print your badge!

Invite Your Friends!
*Wholesale Buyers Only

US Largest Amber Jewelry Pavilion
Silver & Designer Pavilion
Southwestern/American Turquoise Pavilion
Gem & Mineral Pavilion
Indonesian Jewelry Group
Hong Kong/China Manufacturers
Thailand Jewelry & Gemstone Dealers
Mexican Jewelry Designers
African Group: Gemstones/Roughs
Nepal Jewelry & Crafts Group
Native American Artist Group
200 Jewelry Beads Classes & Seminars

FREE

Champagne Brunch Buffet




1-2pm Daily
February 1-12, 2013
Register and Receive FREE Daily Passes
*For Qualified Buyers Only
---
---
About the JOGS Gem & Jewelry Show in Tucson, Arizona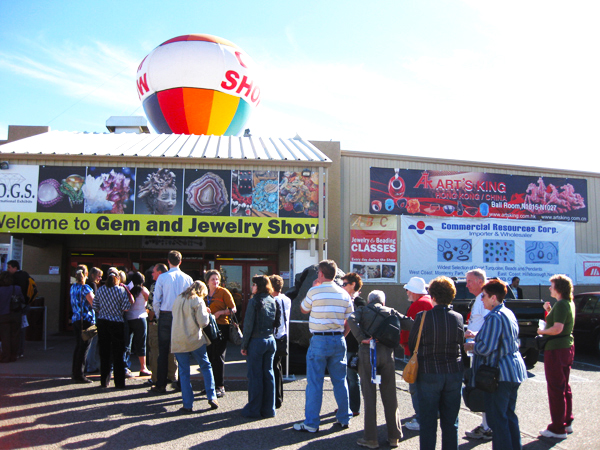 The JOGS Tucson Gem and Jewelry Show is one of the U.S. best selling event year after year – and one of the top markets in the country. This exciting gem and jewelry show event draws buyers from all over the world – tens of thousands of qualified buyers worth millions with serious purchasing intent. Many of these buyers are hard to find and hard to reach but they will come to this event which is one of the most dynamic gift shows and markets in the world. They want new products, great prices, exciting artists, unique resources and innovative ideas they need to set their businesses apart.
---
Interested in attending our show as a buyer or exhibitor?
Upcoming JOGS Gem & Jewelry Shows