Beautiful Emeralds by El Refugio del sol
Just inside the west entrance at the Tucson Expo Center by Irvington and Palo Verde Roads, are some of the best emeralds to be found at the Tucson Gem and Mineral Show. Refugio Del Sol, one of the first booths you will come upon at the 10th Annual JOGS Gem & Jewelry Show. The booth hosts not only the charming Molina family, but also some of the most beautiful emeralds available anywhere.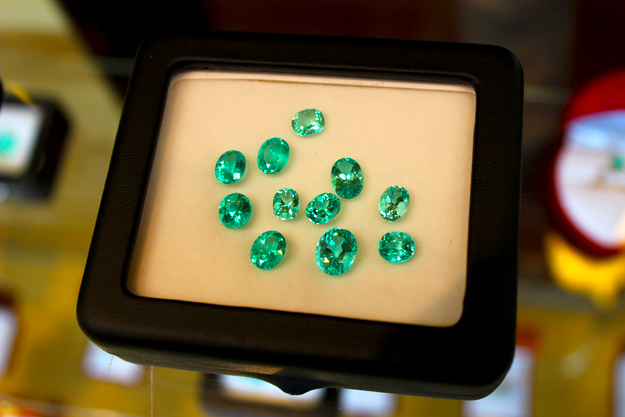 Helmed by Hernando Molina, and staffed by the next generation of Molinas embodied in Sebastian and Alejandro, Refugio Del Sol—Shelter of the Sun—is quite aptly named. A warm, bright and tranquil spot in the middle of what is often the busiest spot of the gem show—JOGS Show's entry hallway. For the seventh year running, Tucson and much of the world have known for the past 7 years that these were the men to see for fine 18kt jewelry bedecked with fantastic Colombian emeralds, and a surprisingly wide variety of fine loose emeralds as well.
When they had a moment, which is pretty rare given how busy they are, the Molinas answered a few questions regarding their business, and the market as they're experiencing it this year. "The first few days this year are the best we've seen for the last few years, there was definitely a pick up in traffic. It has evened out but it still is good." What's selling the best this year? "Of course, loose stones are our specialty so they are selling very well. We noticed also that rings are a very big seller this year, everyone is buying rings, rings, rings."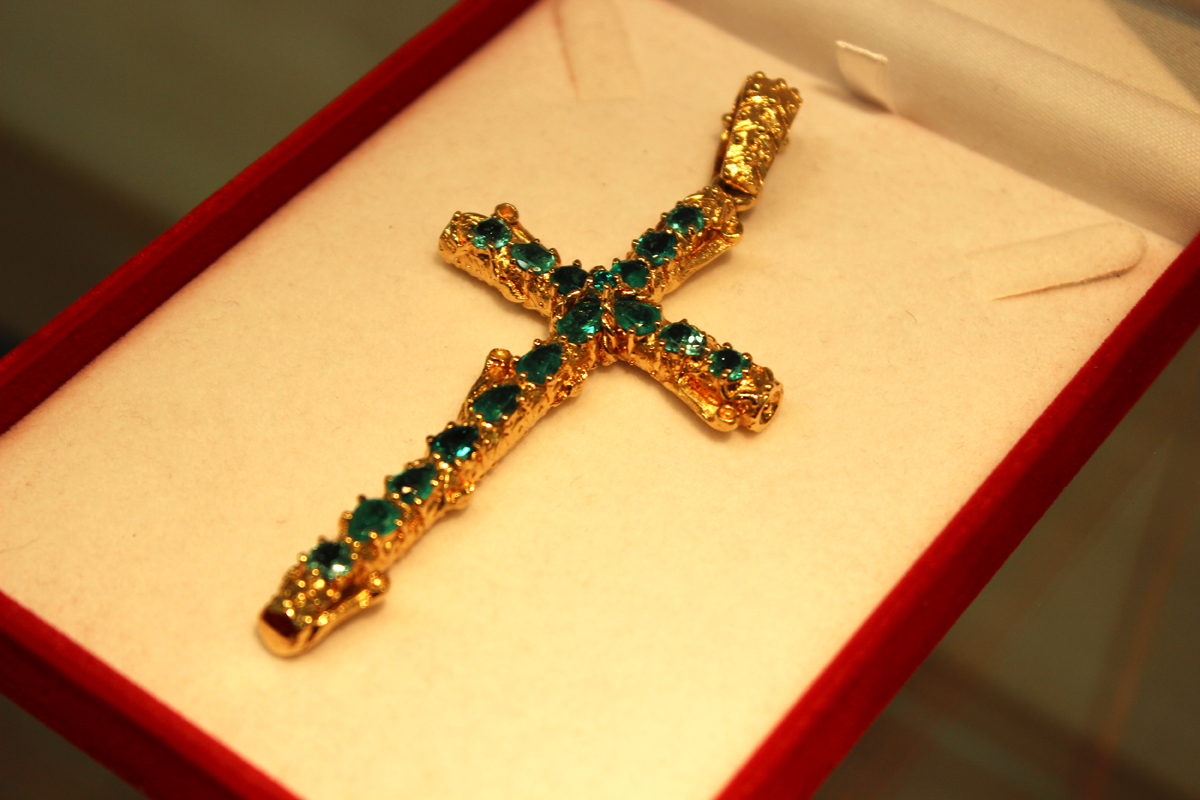 Another customer stepped up, and I had to leave. A quick question—what has brought this exhibitor back to JOGS for so long? "The promoter, Vitaliy M. really does and excellent job of promoting the shows, and every year we get more customers, so we always come back." Here's hoping we see more of the Refugio Del Sol and their wonderful gems at the 2014 JOGS Gem & Jewelry Show!
Website: www.elrefugiodelsol.com
– James S.
Upcoming JOGS Gem & Jewelry Shows