A Buying Guide for Turquoise with Sunwest Silver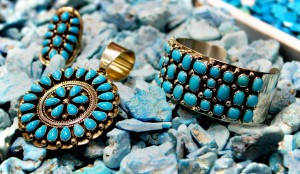 Ernie Montoya started Sunwest Silver years ago, and has built it into one of the world's largest turquoise suppliers, with six mines of its own, and over 30 different varieties of turquoise in stock. Famed throughout history, this beautiful blue stone has had a special place in the hearts and minds of the Native American peoples of the American Southwest, and every year at JOGS the world gets a chance to purchase some of the finest materials available.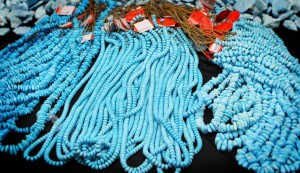 Join us as we speak with Stacey Turpen, the man who is in charge of Sunwest's turquoise from the time it is mined, while it is shaped and cut, and finally matched with the right buyers. Stacey explains how to judge turquoise on hardness, color, and matrix; how to avoid buying fake or imitation turquoise; and which types of turquoise are most appropriate for various uses.
---
---
About the JOGS Gem & Jewelry Show in Tucson, Arizona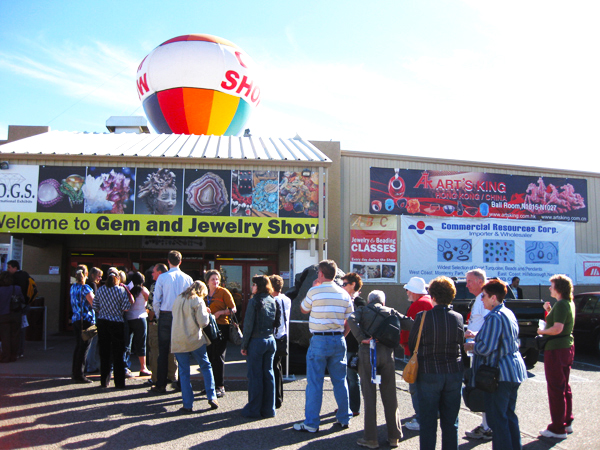 The JOGS Tucson Gem and Jewelry Show is one of the U.S. best selling event year after year – and one of the top markets in the country. This exciting gem and jewelry show event draws buyers from all over the world – tens of thousands of qualified buyers worth millions with serious purchasing intent. Many of these buyers are hard to find and hard to reach but they will come to this event which is one of the most dynamic gift shows and markets in the world. They want new products, great prices, exciting artists, unique resources and innovative ideas they need to set their businesses apart.
---
Interested in attending our show as a buyer or exhibitor?
Upcoming JOGS Gem & Jewelry Shows