Maria Belen Nilson at JOGS Tucson Gem Show
Maria Belen Nilson shows off her beautiful collection of sterling silver jewelry. Although her store is in Taxco, Mexico, her products can be found all over the USA including New York, Washington and California. Even though most of her pieces are contemporary, classic designs, you can find some one of a kind pieces as well. Every year Maria thinks of a new design so make sure to check her out at JOGS show, because that is the only show she does in the USA.
---
---
About the JOGS Gem & Jewelry Show in Tucson, Arizona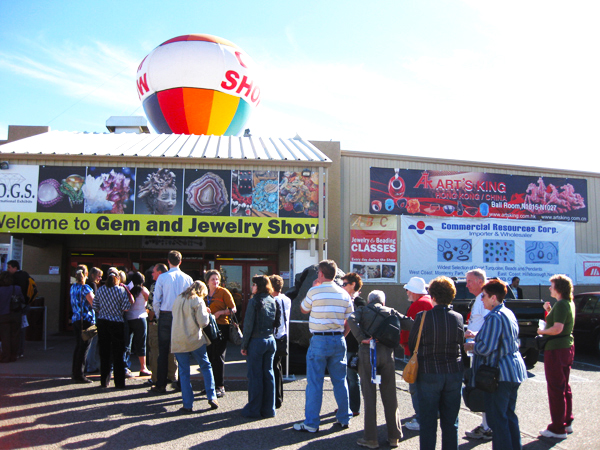 The JOGS Tucson Gem and Jewelry Show is one of the U.S. best selling event year after year – and one of the top markets in the country. This exciting gem and jewelry show event draws buyers from all over the world – tens of thousands of qualified buyers worth millions with serious purchasing intent. Many of these buyers are hard to find and hard to reach but they will come to this event which is one of the most dynamic gift shows and markets in the world. They want new products, great prices, exciting artists, unique resources and innovative ideas they need to set their businesses apart.
---
Interested in attending our show as a buyer or exhibitor?
Upcoming JOGS Gem & Jewelry Shows