<< Go back to List of Exhibitors
Abbey's Treasures Inc
Booth: W618
Product Description: Turquoise cabs/strands, Sleeping beauty turquoise, coral.
Address: P.O. Box 253
Burbank , CA 91503 , USA
Tel: 818 563 4122
Fax: 818 563 4122
Website: http://www.abbeys-treasures-inc.com
About Abbey's Treasures Inc
Abbeys Treasures specializes in natural Italian red Coral, which has not been dyed or treated in any way. The Coral is harvested near Torre Del Greco (Naples) Italy. We carry different kinds of strands, such as branches, Cuppolini, Frangia, Mammeti, tubes (Heishi). They mostly come in red color, and some is Orange.
Product Photos: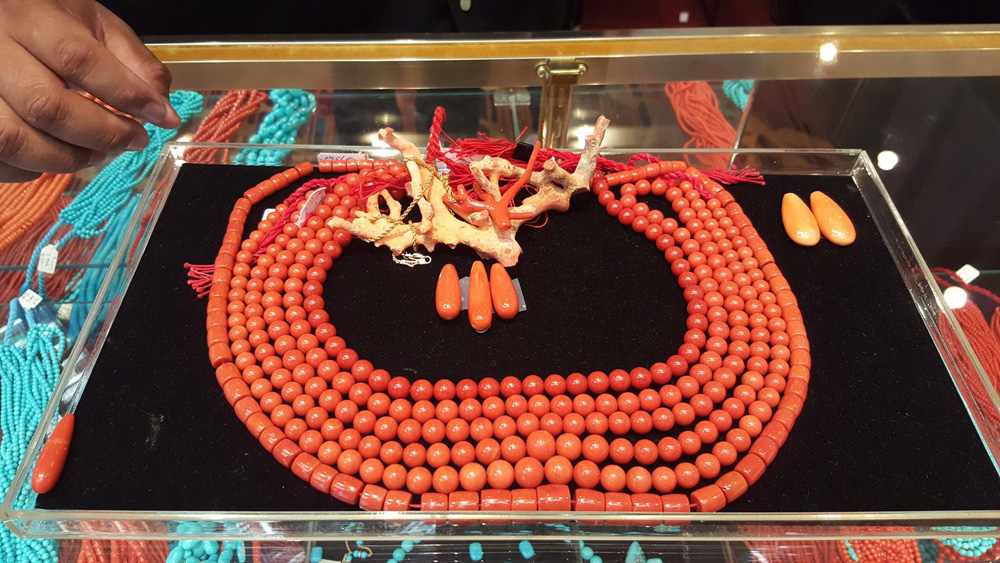 Booth Photos at the JOGS Show of Abbey's Treasures Inc :