<< Go back to List of Exhibitors
Mirablu/Acomo Jewelry
Booth: N610, N612
Dates: January 25 - February 5, 2018
Product Description: Designer and rough gemstone jewelry.
Address: 451 East 58th Ave.
Denver, CO 80206, USA
Tel: 303-298-1778
Fax: 303-298-1780
Website: http://www.mirablujewelry.com
About Mirablu/Acomo Jewelry
Rough Gemstone Jewelry set in brushed or oxidized .925 sterling silver. Rough cut stones include Tanzanite, Apatite, Aquamarine, Rose Quartz, Ruby, Amethyst, Peridot, Labradorite and Rainbow Moonstone.
Photos of Mirablu/Acomo Jewelry's Booth at the JOGS Show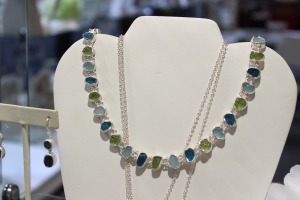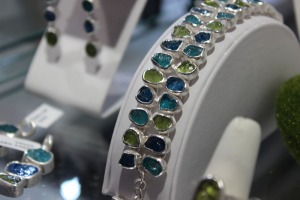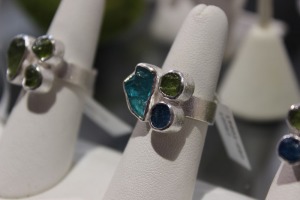 Photos of Mirablu/Acomo Jewelry's Products