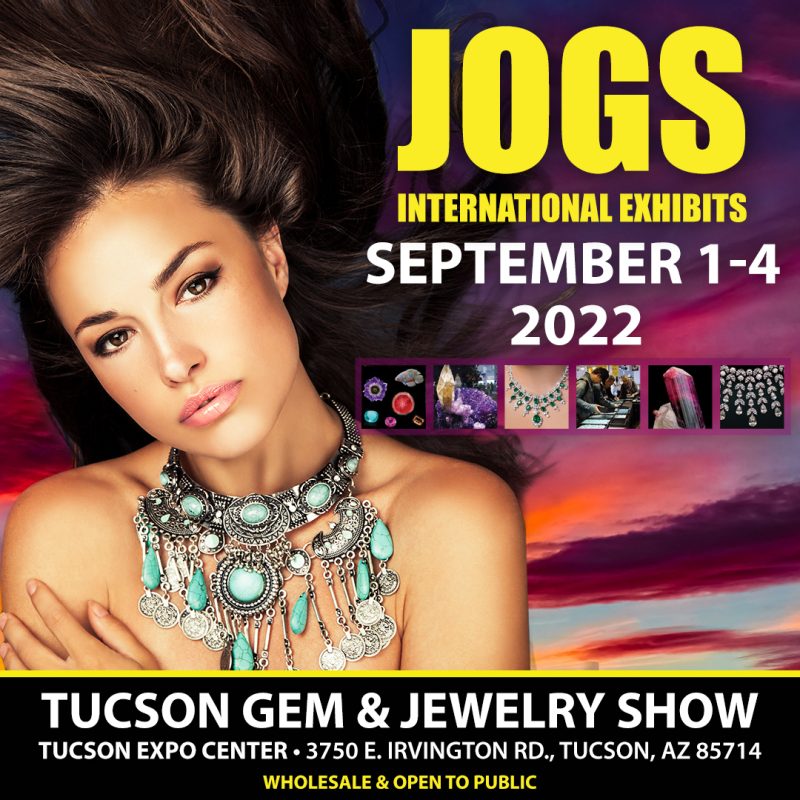 Welcome to JOGS Tucson Show
The JOGS Gem & Jewelry Show, one of the largest trade shows in the Americas, will be held in Tucson, Arizona in the fall of 2023. This highly anticipated event is the perfect opportunity for manufacturers, wholesalers, and brands to showcase their latest designs and products during a critical buying and restocking season.
Join us to explore the latest trends and connect with industry professionals.
Tucson Expo Center
3750 E Irvington Rd, Tucson, AZ 85714
Date: August 31 – September 3, 2023
Time: 10:00 AM – 5:00 PM Daily
10:00 AM – 4:00 PM on the last day
Browse and shop an incredible selection of products:
Jewelry & Watches
Gemstones & Diamonds
Rocks, Crystals & Minerals
Antiques & Collectibles
Handmade/Designer Jewelry
Luxury/Lifestle
Rough & Lapidary Materials
Fossils / Meteorites
Home Design/Gemstone Decor
Beads/Chains/Findings/Mounts
Packaging & Displays
Metaphysical & Healing Stones