What to do in Palm Springs?
Palm Springs is a top destination for it's nature and art culture. It is a breathe of fresh air from the city life.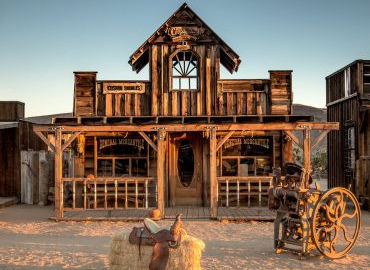 A 1870's frontier town with facades for filming and interiors open to the public. On the outside were stables, saloons, and jails, and on the inside, were ice cream parlors, bowling alleys, and motels.
Explore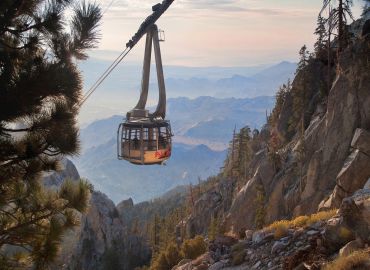 The Palm Springs Aerial Tramway is the largest rotating aerial tramway in the world. It was opened in September 1963 as a way of getting from the floor of the Coachella Valley to near the top of San Jacinto Peak.
Explore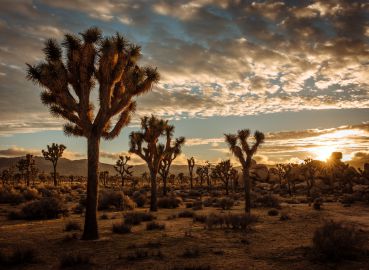 A 50 minute drive from the Palm Springs Convention Center. Joshua Tree National Park is a great location for hiking and seeing the Milky Way at night. It is known for their Cholla Cactus Garden.
Explore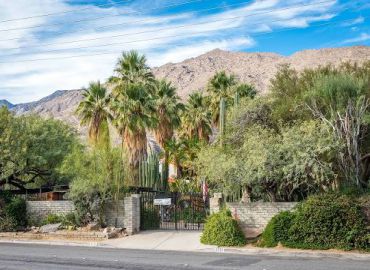 The Moorten Botanical Garden and Cactarium is a 1-acre family-owned botanical garden specializing in cacti and other desert plants. It is in the Colorado Desert ecosystem
Explore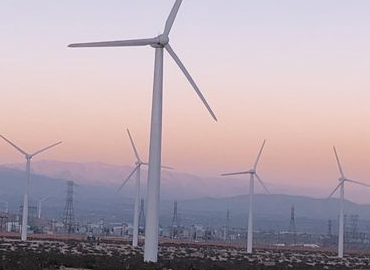 The San Gorgonio Pass wind farm is a wind farm that stretches from the eastern slope of the San Gorgonio Pass, near Cabazon, to North Palm Springs, on the western end of the Coachella Valley, in Riverside County, CA.
Explore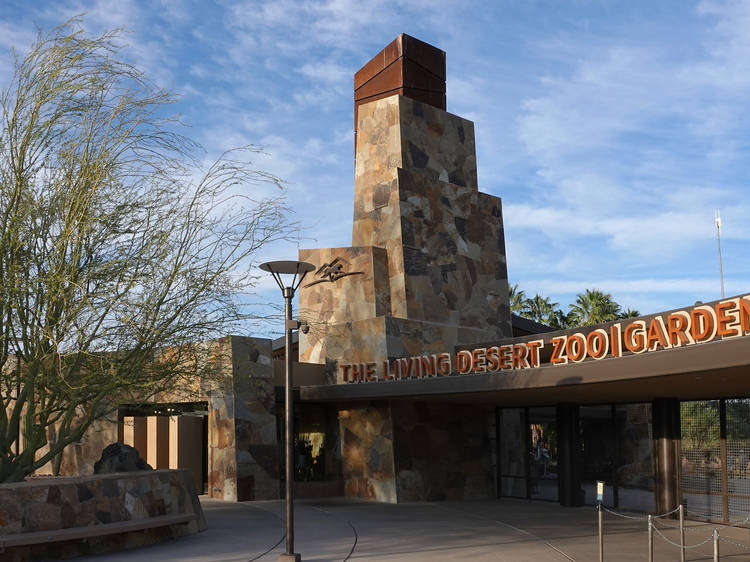 The Living Desert Zoo and Gardens, is a non-profit zoo and desert botanical garden. The Living Desert is home to over 500 animals representing over 150 species and welcomes over 500,000 visitors annually.
Explore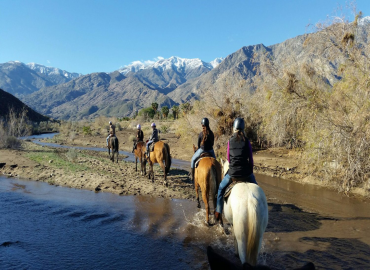 Smoke Tree Stables is family owned and operated. Located in the heart of South Palm Springs up against "Smoke Tree Mountain". We are fortunate to be in this stunning location and at the base of hundreds of miles of trails. We Offer Guided Western hourly or day rides for novice or the most experienced rider.
Explore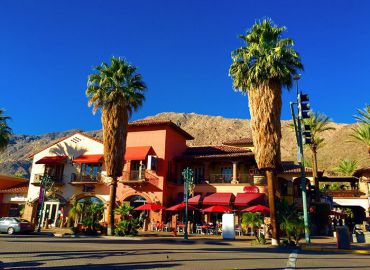 The Living Desert Zoo and Gardens, is a non-profit zoo and desert botanical garden. The Living Desert is home to over 500 animals representing over 150 species and welcomes over 500,000 visitors annually.
Explore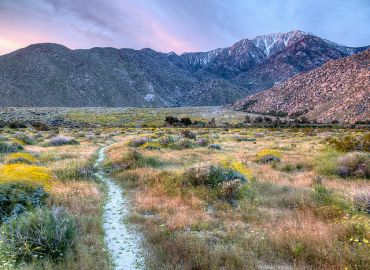 The Santa Rosa and San Jacinto Mountains National Monument is a National Monument in southern California. It includes portions of the Santa Rosa and San Jacinto mountain ranges, the northernmost ones of the Peninsular Ranges system
Explore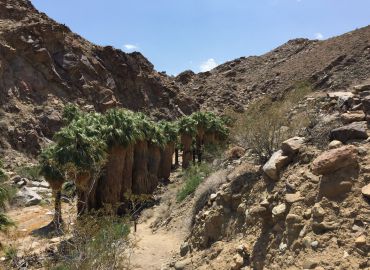 This group of canyons has trails for hiking & horseback riding, plus picnic areas & a gift shop.
Explore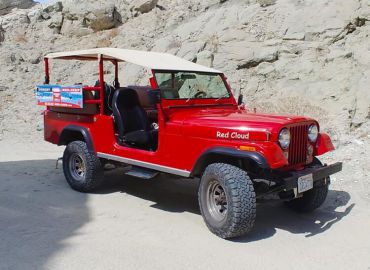 Desert Adventures has provided the most highly regarded outdoor adventures in the Greater Palm Springs area. Our tours and events provide an authentic and unique Destination Experience that captures the true essence of the California desert.
Explore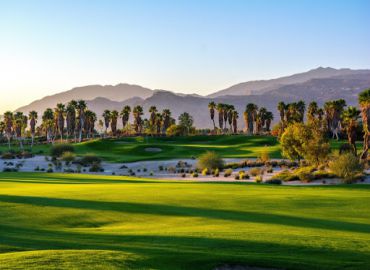 Located in 1100 Clubhouse View Dr, Palm Springs, CA 92262, Escena Golf Club is ranked as the
#6 public course in California. It is a Golf and country club
Explore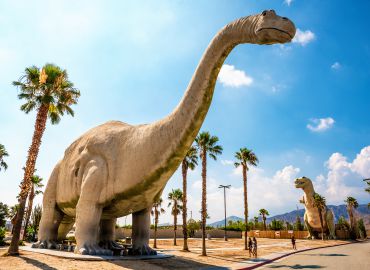 Cabazon Dinosaurs, formerly Claude Bell's Dinosaurs, is a roadside attraction in Cabazon, CA, a 20 minute drive from Palm Springs Convention Center. Featuring two enormous, steel-and-concrete dinosaurs named Dinny the Dinosaur and Mr. Rex
Explore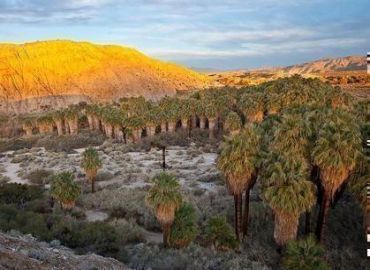 Coachella Valley National Wildlife Refuge is a 3,709-acre protected area in the Coachella Valley, located east of Palm Springs near Palm Desert, California. Although the preserve is free to enjoy, a small donation is appreciated to help continue the park's preservation work.
Explore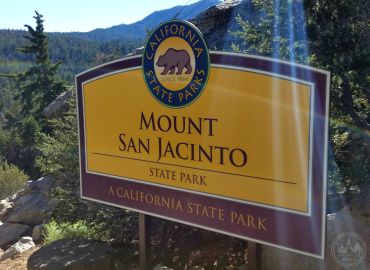 San Jacinto Peak, 1 hour from Palm Springs, is a 10,834 ft peak in the San Jacinto Mountains, in Riverside County, California. Lying within Mount San Jacinto State Park it is the highest both in the range and the county, and serves as the southern border of the San Gorgonio Pass
Explore
Museums & Indoor Activities
Feeling hungry? Check out these top rated restaurants near the Palm Springs Convention Center to fill in your appetite on your visit.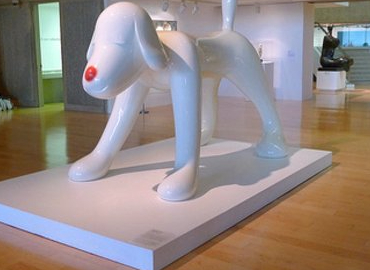 The Palm Springs Art Museum features a combination of fine art, natural history, and performing arts. The museum remains committed to serving as an innovative community cultural center
Explore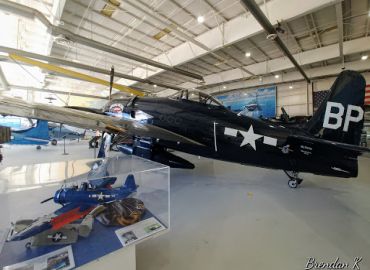 A non-profit educational institution, the Museum's mission is to exhibit, educate and eternalize the role of the World War II combat aircraft and the role the pilots and American citizens had in winning the war. Flying aircraft, related artifacts, artwork, and library.
Explore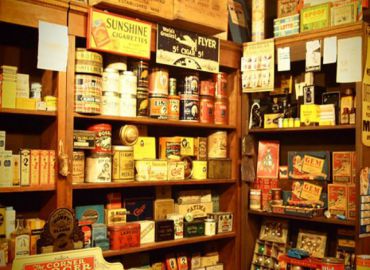 If you remember, or wish you'd experienced, a quieter, less hurried time, you'll find true nostalgia when you step into the General Store Museum. It's a treasured bit of the past, conveniently located in the heart of downtown Palm Springs.
Explore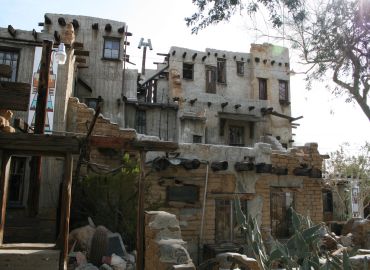 Cabot's Pueblo Museum is an American historic house museum located in Desert Hot Springs, California, and built by Cabot Yerxa, an early pioneer of the Colorado Desert
Explore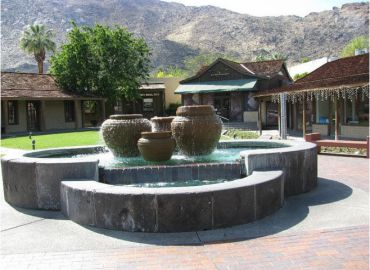 The Agua Caliente Cultural Museum is a culture and history museum located in Palm Springs, California, United States, focusing on the Cahuilla people of the Coachella Valley
Explore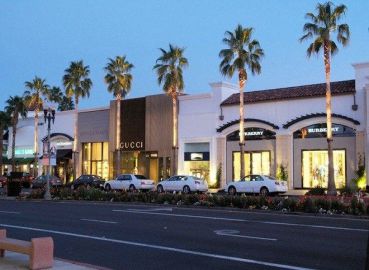 Designer shopping meets sophisticated dining at The Shops on El Paseo, a luxury retail district nestled at the base of the Santa Rosa Mountains in Palm Desert — the heart of California's Coachella Valley.
Explore
Nearby Restaurants & Bars
Feeling hungry? Check out these top rated restaurants near the Palm Springs Convention Center to fill in your appetite on your visit.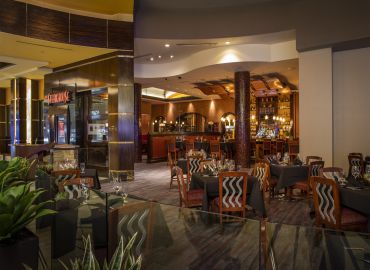 Enjoy an exquisite dining experience, elegant indoor atmosphere, and the Mediterranean inspired outdoor patio.
Explore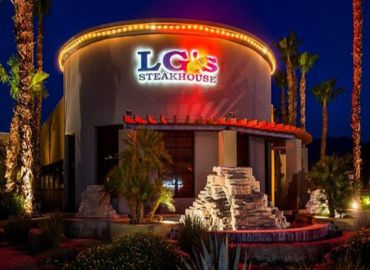 One of a group of family-owned steakhouses featuring clubby rooms & 9 different USDA Prime steaks.
Explore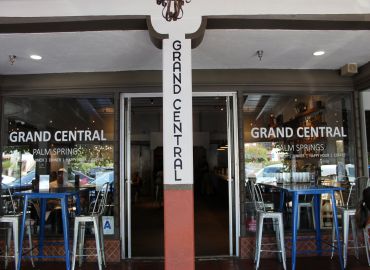 Funky-chic cafe serving Californian fare all day with coffee & tea, cocktails & a bar-snacks menu.
Explore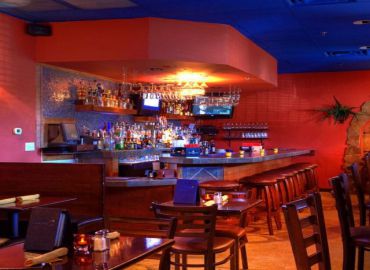 The Best of Mexico in the heart of Palm Springs. Chef Ernesto's family-Inspired award winning authentic Mexican cuisine is handcrafted with the best ingredients and served in a vibrant space to enhance your dining experience.
Explore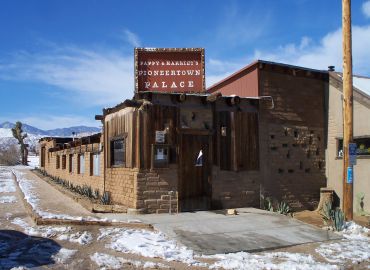 Classic American fare amid rustic decor, plus extras including drinks in mason jars & live music.
Explore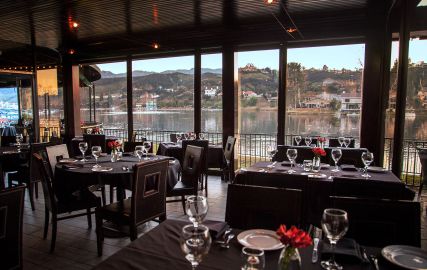 Since opening in 2004, Zin American Bistro has been the place to go for wine, creative, fresh, locally sourced cuisine and craft cocktails. Our heated and cooled large patio is perfect for Champagne brunches, relaxed lunches and late night dining.
Explore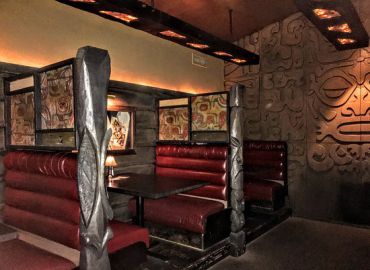 Palm Springs' Premiere Tiki Bar & Restaurant located in the "Heart" of Downtown Palm Springs. An easy stroll from all the Downtown Attractions. The Lounge mixes "Classic"Award Winning Tiki Cocktails while the Restaurant serves classic Tiki Style entrees along with American favorites.
Explore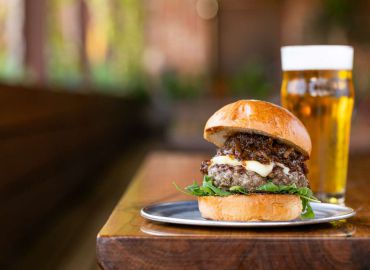 Upscale gastropub, one of a local chain, pairs wide selection of craft beers with inventive burgers
Explore
Checkout the strangest attractions Palm Springs has to offer!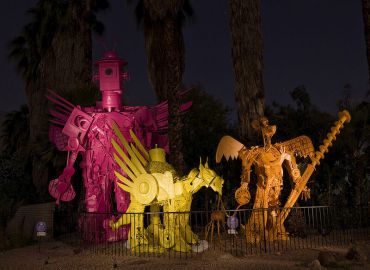 Large, quirky yard with sculpture & light displays combining sci-fi & religious holiday themes.
Explore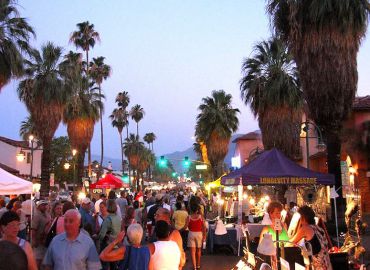 VillageFest takes place in downtown Palm Springs on Palm Canyon Drive every Thursday night. The street is closed to vehicular traffic and is transformed into a festive, pedestrian street fair. Vendor booths are set up on both sides of the street, and visitors are able to stroll through the traffic-free event.
Explore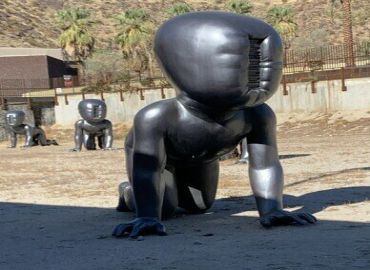 This art display is the handiwork of famed sculptor David Černý, who is known for his strange works of art that are often statements on society. "The Babies" is probably one of his most well-known creations. The sculptures are currently on loan from Prague and will be on display until 2022.
Explore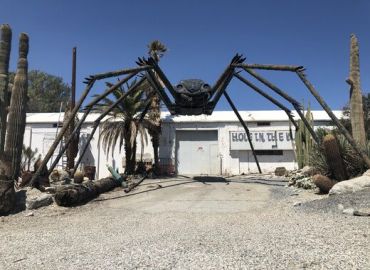 a former auto repair shop stands a giant metal spider, the body of which is a Volkswagen Beetle. Although the warehouse it seems to guard is private property, the large work of art is visible from the street and tall enough to be seen from the other side of a fence.
Explore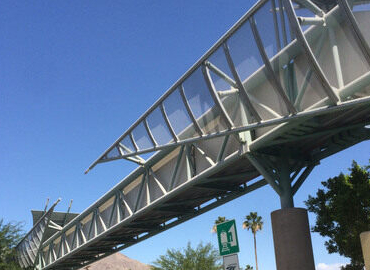 The so-called "Bridge of Thighs" in Palm Springs allows nudists to discreetly cross the road. Named after a prominent leader of the naturist movement, the Lee R. Baxandall Bridge spans North Indian Canyon Drive and connects the two sides of the Desert Shadows Inn Resort and Villas, a Palm Springs, clothing-optional resort.
Explore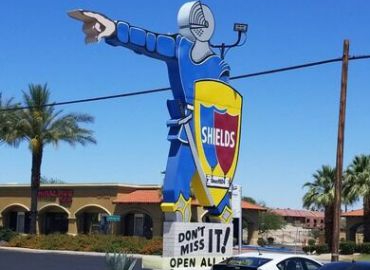 A mammoth knight in armor points the way to Shields, just off U.S. Highway 111 in Riverside County, California. From the dusty heat of the Colorado Desert, follow the knight's guidance into the calm and splendor of Shields Date Garden, overlooking the majestic Santa Rosa Mountains.
Explore