Join Our Newsletter

Get daily news and updates from upcoming events, gem show specials and jewelry industry news!
30 Great Survival Tips for the Tucson Gem & Jewelry Show 2014!
| | |
| --- | --- |
| | Tucson Hotel, Travel, Deals & Specials |

| | |
| --- | --- |
| | Jewelry, Beads Classes & Seminars |

| | |
| --- | --- |
| | Gem Show Shuttle Map & Parking |
JOGS Tucson Gem and Jewelry Show in Arizona has proven to be one of the busiest and most important Tucson gem and mineral show of the U.S. and the world.
This huge gem and and jewelry show event in Tucson bring together buyers and sellers from all countries of the world. Top dollar transactions and deals are common and expected at the Tucson Gem Show which is visited by an impressive number of buyers that are well over the tens of thousands and are looking and willing to invest in this multi million dollar industry.
The majority of these qualified buyers are difficult to find and reach but they will come to this unique event which belongs to one of the most dynamic trade markets in the country. These eager buyers are looking for new product lines, great deals, entertainment, vendors and innovative ideas that they require to success on their businesses. It is not a surprise that in order to be recognized as one of the best selling jewelry event over so many years, JOGS Tucson Show offers everything your business needs and wants, right here in one place!
JOGS Tucson Gem & Jewelry Show Pavilions (Winter 2014)
JOGS Tucson Gem & Jewelry Show Exhibitors
Why Attend?


Tucson has approximately 100,000 visitors attending shows representing 19,000 stores and about 3,700 exhibiting companies.

Why Exhibit?


One of the U.S. best selling event year after year and one of the top markets in the country.


Featured Exhibitor:
Ammolite Gems

JOGS TV Channel
The Event You Can't Afford to Miss!

Always pay less for merchandise at the Tucson Gem Show!

JOGS Jewelry Show Winter 2014 Sponsors

Amber Apple, Amber 999, Amberman, Amber-Kewa, PSC Dotota Wasilewski, RAV, Rusfolkart, Silvam-EX and Skyline Business LTD.
Gemstones History
Read More About Gemstones

Winter Show 2014
Show Dates:
Jan. 30 - Feb. 10, 2014
Registration Now Open!
Wholesale Only Cash & Carry Show!
Silver, gold, diamonds, beads, gemstones, minerals, amber, pearls, turquoise, fine and finished jewelry, cut stones, swarovski crystals, watches and more!Buy ony from direct source!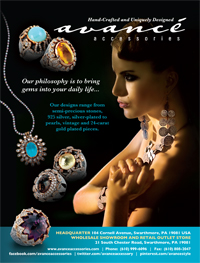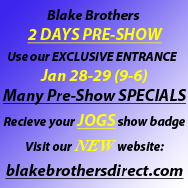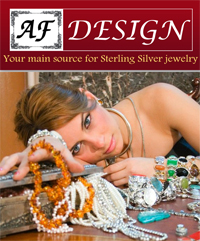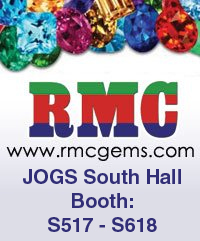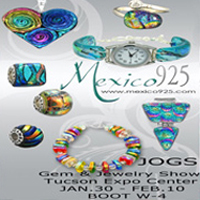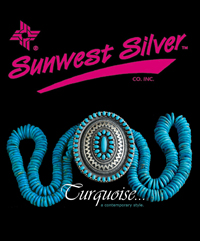 JOGS TV Channel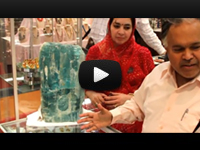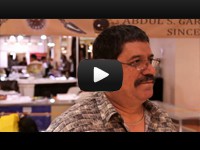 Latest JOGS News: